19 National Cupcake Lover's Day Treats You'll Devour!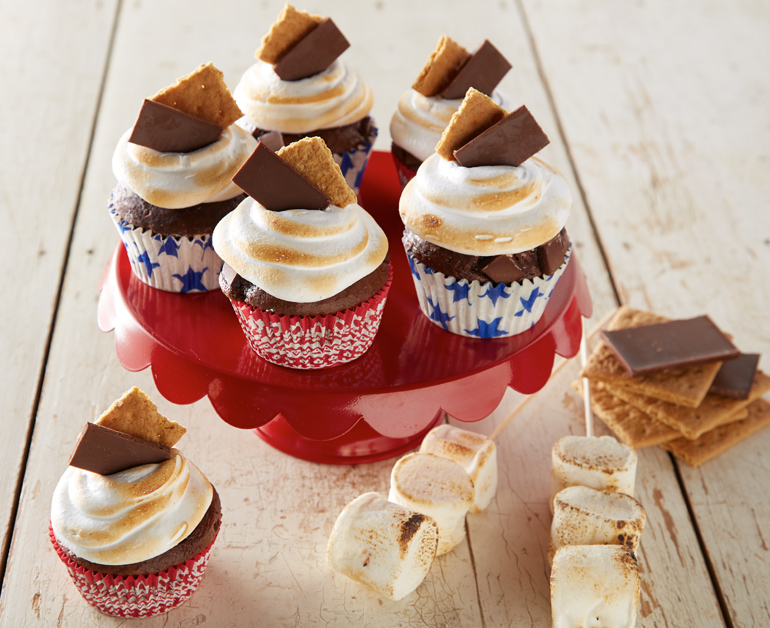 Today is National Cupcake Lover's Day – a time to celebrate these delicious individually-sized delights! Cupcakes are crazy popular – as in, you can get a cupcake 24 hours day at cupcake ATMs – yet they've been around since the late 1700s when Amelia Simms noted "a cake to be baked in small cups" in a recipe in her American Cookery book[1]. The actual term "cupcake" first appeared in Eliza Leslie's cookbook Receipts and consisted of eggs, molasses, brown sugar, butter, milk, flour, allspice, cloves and ginger. Hostess began mass producing "snack cakes" in 1919, making them available in grocery stores, but frosted and cream-filled cupcakes didn't gain popularity until the 1950s[2]. Today, any flavor combination you can think of come in cupcake form, from sweet classics to non-traditional savory flavors like maple bacon. Get your mixer ready and bake these tasty cupcake recipes!

Enjoy these chocolately creations for your sweet tooth:

These festive and adorable cupcake ideas for perfect for summer celebrations:
These fruity cupcake creations are oh-so-amazing:
What are your fave cupcake recipes or flavors? Share with us on social @EasyHomeMeals!
[1] https://mobile-cuisine.com/did-you-know/cupcake-fun-facts/
[2] https://www.divinespecialties.com/brief-history-cupcake/