17 Scrumptious Salads for National Salad Month!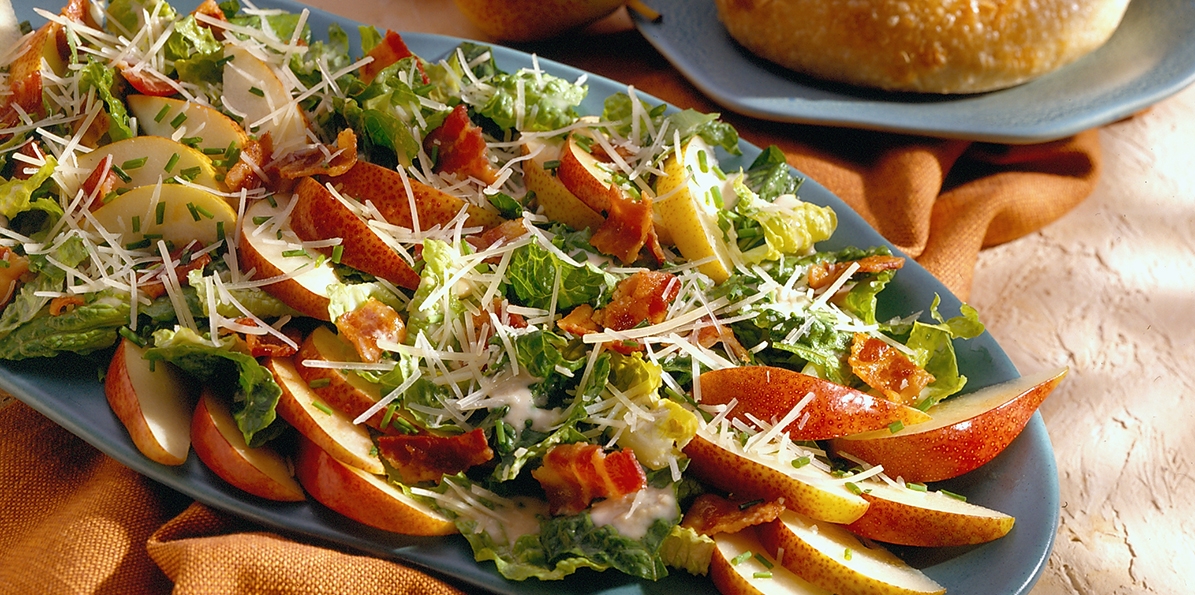 May is National Salad Month, which is a great time to enjoy refreshing recipes as the spring season continues. The Association for Dressing and Sauces (an international association that represents the manufacturers and suppliers of salad dressings and sauces to the industry) actually established National Salad Month in 1992[1]! This food holiday encourages people to incorporate more greens into their daily regimen and enjoy the endless options that salads bring to the table.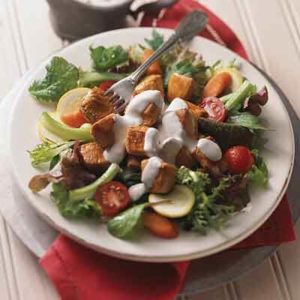 Here are a few fun facts you may or may not have known about salads[2]:
– Lettuce is the most popular fresh vegetable in the United States.
– Spinach growers saw a 33% increase in consumption during the 1930s, which can be attributed to the popularity of Popeye!
– We can thank Italian chef Caesar Cardini for inventing one of our favorites, the Caesar salad, in 1924.
– Iceberg lettuce was developed to solve the issues relating to transporting other types of lettuce long distances.
– The first salad bar in a restaurant was instituted in the 1960s – but the jury is out on the actual founder of this revolutionary idea.
Celebrate National Salad Month by enjoying these 17 spring-inspired recipes:
What are your favorite salads? Share with us on social @EasyHomeMeals
[1] https://nationaltoday.com/national-salad-month/
[2] https://www.leye.com/about/in-the-news/the-evolution-of-the-american-salad-bar/