17 Egg-cellent Deviled Egg Recipes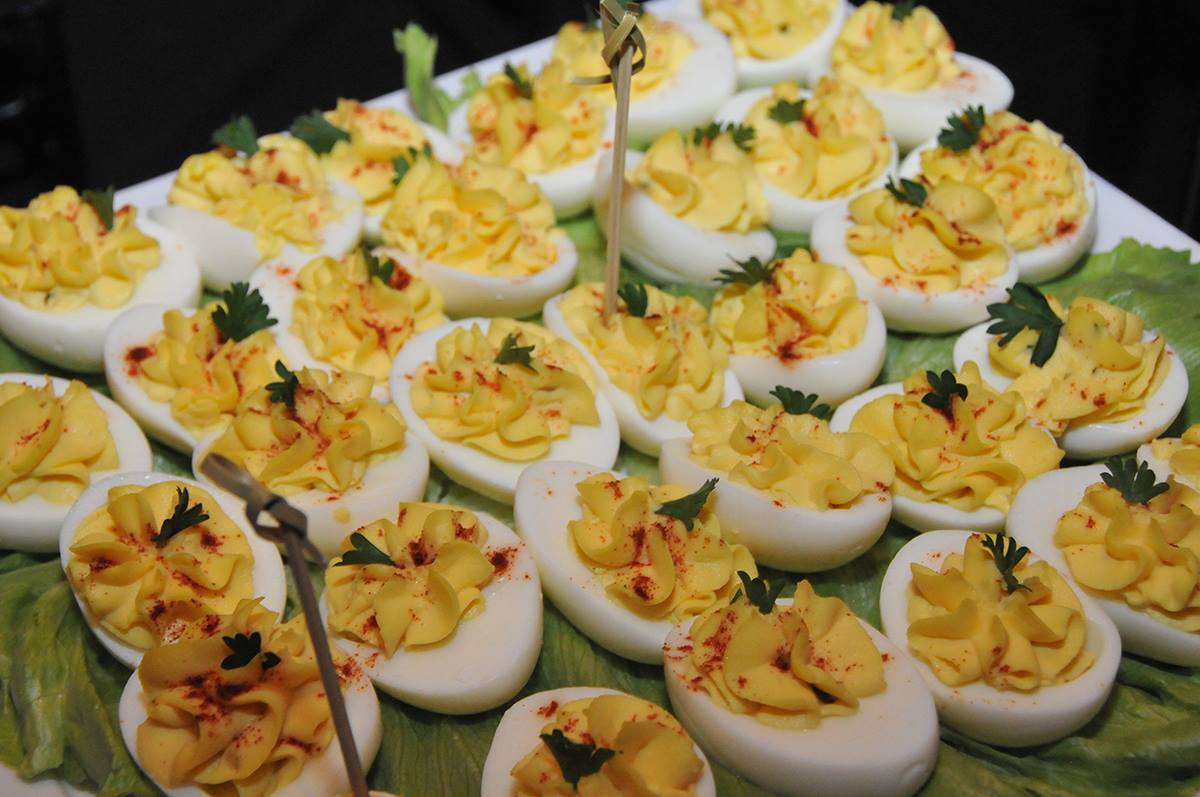 Today is National Deviled Egg Day! Deviled eggs are a simple and tasty appetizer that's commonly served at picnics, cocktail parties, potlucks, barbecues and the like. Whether you like to keep it classic or you're looking for a taste sensation, there are countless deviled egg recipes and variations out there.
Here are some tips for making the best deviled eggs:
– Deviled eggs start with hard boiled eggs – watch this video on "How To Hard Boil Eggs" for help!
– To avoid the ring around your eggs and stench, don't overcook your eggs[1].
– You can skip the stove and instead use a muffin tin and the oven to bake your way to perfect eggs without ever boiling water.
– If cooking on the stove: bring the water to a boil and turn off the heat immediately – let the residual heat do the work.
– Having trouble peeling the eggs? Try the "spoon method:" 1. Gently tap the egg with the spoon to crack it. 2. Gently place the spoon under the shell and membrane. 3. Peel the egg all the way around the egg using the curve of the spoon to match the curve of the egg[2].
– To save lots of time, pick up Hard-Cooked Peeled Eggs from the dairy aisle!
– For more attractive deviled eggs: 1. Spoon all your filling into a gallon-size plastic bag and maneuver it into one corner. 2. Snip off that corner of the bag. 3. Pipe the filling into the eggs[1].
We can't resist these egg-tastic deviled egg recipes:
What's your go-to deviled egg recipe? Share with us on social media @EasyHomeMeals.
[1] https://www.sheknows.com/food-and-recipes/articles/1079858/how-to-make-deviled-eggs
[2] https://www.nelliebellie.com/basic-deviled-eggs/