10 Easy Ideas to Eat More Fruits & Vegetables in 2016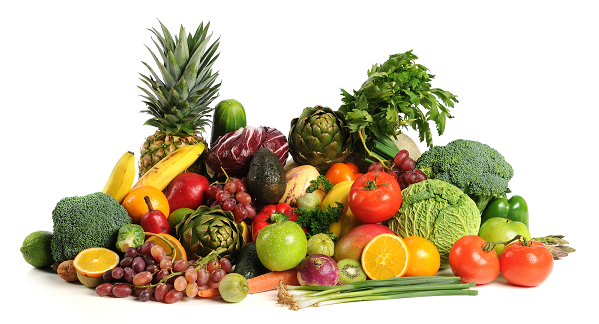 A healthier you includes squeezing more fruits & vegetables into meals and snacks. No sweat! They're super convenient when purchased frozen and perfectly-portioned for each meal occasion.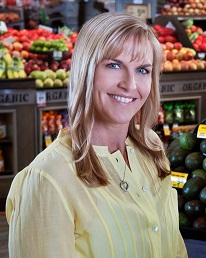 If you're like most Americans, you're not eating enough fruits & vegetables.  In fact, less than 15% of individuals meet the daily intake recommendations for fruit and vegetable consumption according to national consumption data[1]. Adults who engage in less than 30 minutes of moderate physical activity daily should consume 1.5-2.0 cups equivalent of fruit and 2-3 cups of vegetables daily.
Eating more fruits and vegetables adds nutrients to diets associated with decreased risk for chronic diseases like heart disease, stroke and some cancers. There are many factors that impact intake of fruits and vegetables at meals, including: convenience, taste and affordability. These are among the obstacles faced by consumers who don't consume enough. Frozen fruits and vegetables can offer a solution for boosting intake at meals and snacks throughout the day.
Try these 10 suggestions to increase your intake of fruits & vegetables:

Cereal: Adding a handful of frozen berries, like blueberries, strawberries, raspberries or cherries is a great way to boost nutrients and fiber of whole- grain cereals. This includeshot oatmeal or ready-to-eat bran flakes in the morning. Start your day right by adding a burst of colorful fruits!
Smoothies: Drinking your fruits and veggies is a quick and easy way to pump up your overall produce intake. Frozen berries add sweetness, while frozen spinach can add a zest of green without impacting flavor. Choose your favorite protein powder, add milk, soymilk, water or yogurt and blend in your favorite frozen fruits and veggies. There are endless combinations to try!
Sweet or Savory Waffles: Frozen whole-grain waffles are a breakfast favorite that can also be a delicious and nutritious dinner or convenient snack option. Top frozen waffles with frozen peaches, berries or pineapple to enhance flavor and nutrition. Chicken for dinner? Consider serving frozen waffles along with a savory side dish like creamed spinach,butternut squash or mixed vegetables.
Pizza: Frozen pizza is a quick meal on busy nights. Boost vegetable intake and nutritional value of your pizza by loading it up with varieties of frozen veggies including: spinach, broccoli, squash and mushrooms, as these are nutritious choices to increase enjoyment of your favorite pizza.
Soups: Whether you're making your own soup from scratch or opening a can/container of prepared soup, adding a few additional frozen vegetables makes a hearty addition to a lighter meal. Frozen beans or legumes, peas, string beans, corn, broccoli and carrots are just a few colorful and nutrient-packed choices that go well with a variety of soups!
Macaroni & Cheese: A classic dish loved by children and adults, macaroni and cheese is a meal that can be nutritionally balanced by adding a side of vegetables or mixing them right in! Frozen cauliflower can add texture and blends-in nicely.
Stir-Fry Meals: If you're on a budget and want a meal that goes a long way, consider stir-frying a mixture of frozen vegetables you have on-hand, such as onions, carrots, peppers, broccoli and edamame (green soybeans). Adding a small amount (3 oz. or 1 serving of meat) of chicken, beef or fish creates a satisfying, wholesome meal.
Loaded Fries: French fries and even tater tots count towards your daily vegetable intake, but consider loading them up with other nutritious, frozen vegetables to round out your meal. Top your spuds with meatless crumbles, cheese, a medley of frozen vegetables and serve with a side of salsa.
Peanut Butter & Jelly: Snack attack! Take a twist on a traditional sandwich by adding (defrosted) frozen fruit like mango, pineapple or berries to your PBJ sandwich. Your taste buds will thank you!
Side Dishes: Trends towards more convenience foods, and preparing meals with fewer ingredients have left Americans falling short in consuming adequate vegetables at the dinner table. A simple shift towards adding a side-dish of steamed frozen vegetables at the evening meal is a budget-friendly, smart choice to boost overall nutrition.
Stock up your freezer with varieties of fruits and vegetables and boost your intake of produce for a healthier new year. To learn more about your daily recommendations of fruits and vegetables, visit www.Choosemyplate.gov.
About Barbara Ruhs, MS, RDN
Barbara is a Registered Dietitian Nutritionist (RDN) and the owner of Neighborhood Nutrition LLC.  She works with food industry partners and supermarkets to improve public health. Baraba is a partner of the National Frozen & Refrigerated Foods Association.
---
[1] CDC. Behavioral Risk Factor Surveillance System. Overview: BRFSS 2013. Atlanta, GA: US Department of Health and Human Services; 2014. Available at http://www.cdc.gov/brfss/annual_data/2013/pdf/overview_2013.pdf