A Work Weeks' Worth of Dinners that you Can Find Right in your Freezer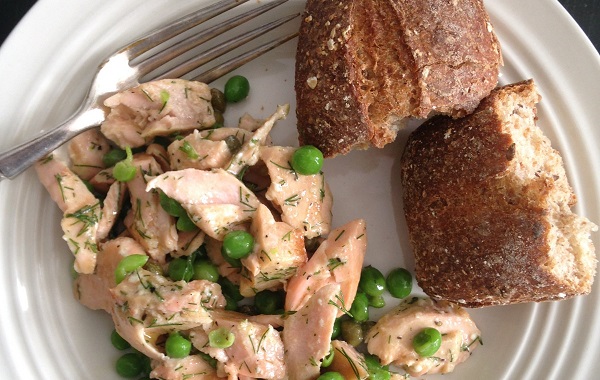 In celebration of March Frozen Food Month, we've partnered with Huffington Post to create frozen-inspired recipes and cooking tips for a week's worth of dinners—yes, in your freezer! NFRA's Cool Food Panel Blogger and mom of two, Katie Workman, inspired well-balanced, easy to prepare and simply delicious dinner options to wow your taste buds.
There is nothing ordinary about these dishes…
Pizza with Turkey Sausage, Spinach and Pesto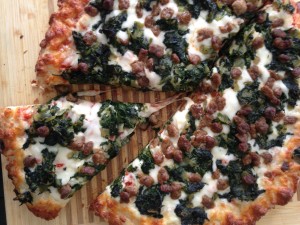 Customize a frozen cheese pizza to include all of your favorite toppings.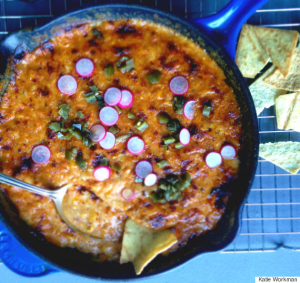 Easy-to-make with frozen corn, this dip is a perfect pairing for any meal.
One Pot Cod, Cabbage, and Edamame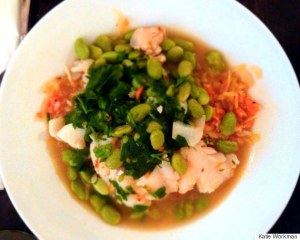 The edamame adds great texture to this hearty bowl of soup and a great snack option on its own.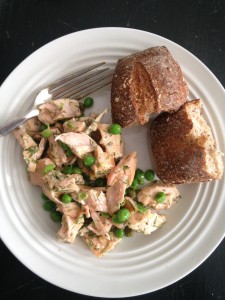 Not your ordinary salad, bring on the flavor by combining frozen salmon and peas.
Garlicky Shrimp with Broccoli and Meyer Lemon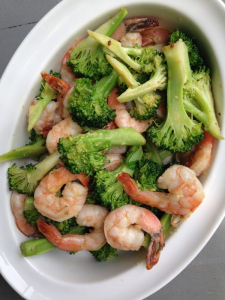 Dinner shortcut? Keep a couple of bags of frozen shrimp on-hand for those time-crunched nights.
These recipes are simple enough to create on a busy weeknight but also worthy of serving at a party or when entertaining. As a working mom who wants to feed her family without spending hours in the kitchen, test out these tasty recipes and be sure try experiment with other recipes using frozen food shortcuts. Happy Cooking!
To view the full listicle on Huffington Post-Taste, click here.