Winter Recipes from our Cool Food Panel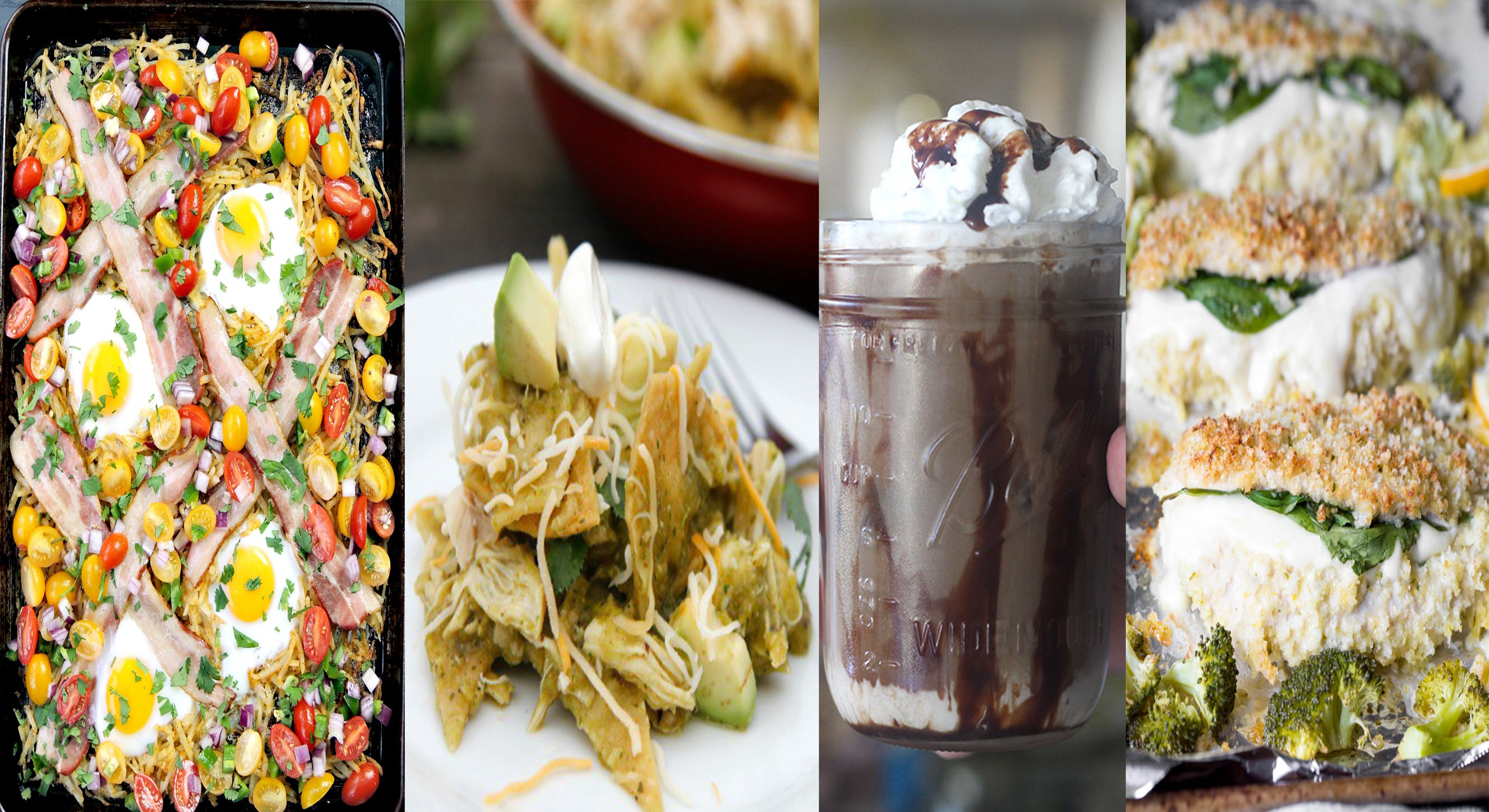 January has come to a brisk and chilly end, but our Cool Food Panel has created some recipes that will warm you up. This month, food lovers near and far celebrated National Oatmeal Month among a hearty list of national food days. Some of the tastiest days this month included National Chocolate Cake Day, National Gluten Free Day, and National Spaghetti Day… just to name a few. As we head into a chilly and crisp February, you're going to need some filling and delightful recipes. Take these Cool Food Panel recipes with you to stay warm and full.
Silvia from Mama Latina Tips – Chicken Chilaquiles in Green Salsa 
"One of my New Year's resolutions is to start every day with a nutritious, flavorful breakfast. I've noticed that when my family starts the day with a balanced breakfast including protein, we feel more satisfied and energetic. When I think about our favorite breakfast foods, chilaquiles always comes to mind. The combination of crispy tortillas, spicy salsa, tender chicken and cheese is hard to resist. Chilaquiles are also easy to make. For this recipe, I chose to use a roasted green salsa. There is something really special about roasted tomatillos, you get a deeper, smokier flavor that harmonizes with the chicken. Top it all with avocado, sour cream and Mexican cheese and you have a breakfast for champions."
Ashley from Spoonful of Flavor – Sheet Pan Mozzarella Stuffed Lemon Chicken and Broccoli 
"What do you cook when you have an abundance of fresh Meyer lemons? An assortment of lemon recipes, of course! Our lemon tree produces a lot of lemons. This season we picked over 350 already so I'm always looking for new ways to create wholesome meals packed with fresh citrus flavor. The new year is a great time to experiment with new flavor combinations or create unique twists on classic recipes. Sheet Pan Mozzarella Stuffed Lemon Chicken and Broccoli combines my love for lemon, chicken, cheese and spinach. Add a side of roasted broccoli and the meal is complete. The entire meal comes together easily and satisfies kids and adults."
Dawn from CuteFetti – Easy Coffee Shop Beverages at Home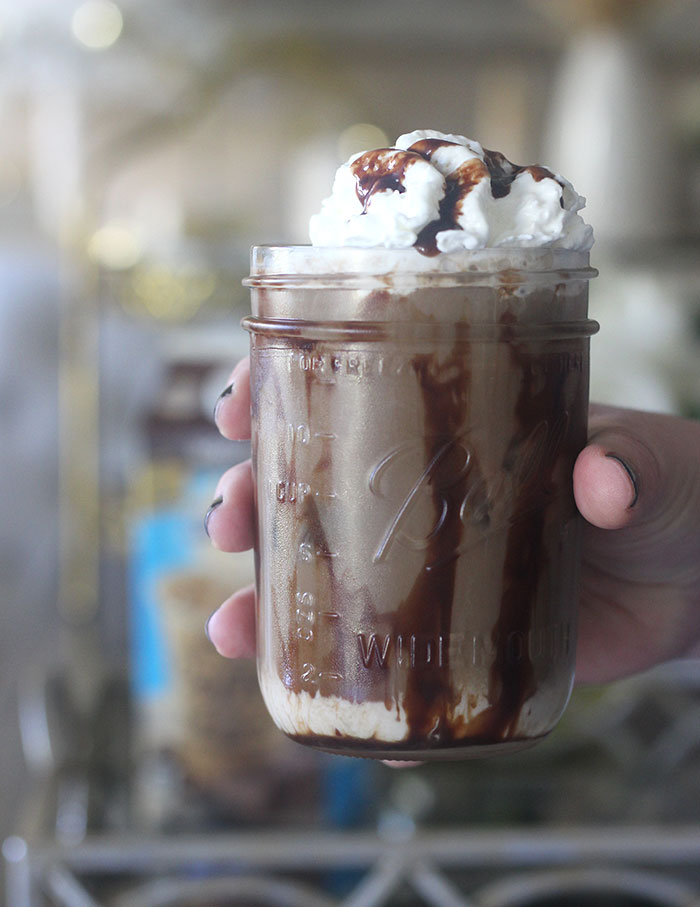 "Now that the holiday season is over, I'm feeling spent! I don't just mean that I'm exhausted after all of the fun festivities either. Doling out cash for your favorite coffee shop beverages might not be on the menu as you try to revive your budget. Trust me, I'm right there with you. You're probably used to taking your morning coffee to the next level with flavored creamer, but we're going to tap into tasty resources with International Delight products to make some amazing coffee creations."
Bobbi from Bobbi's Kozy Kitchen – Southwestern Style Sheet Pan Breakfast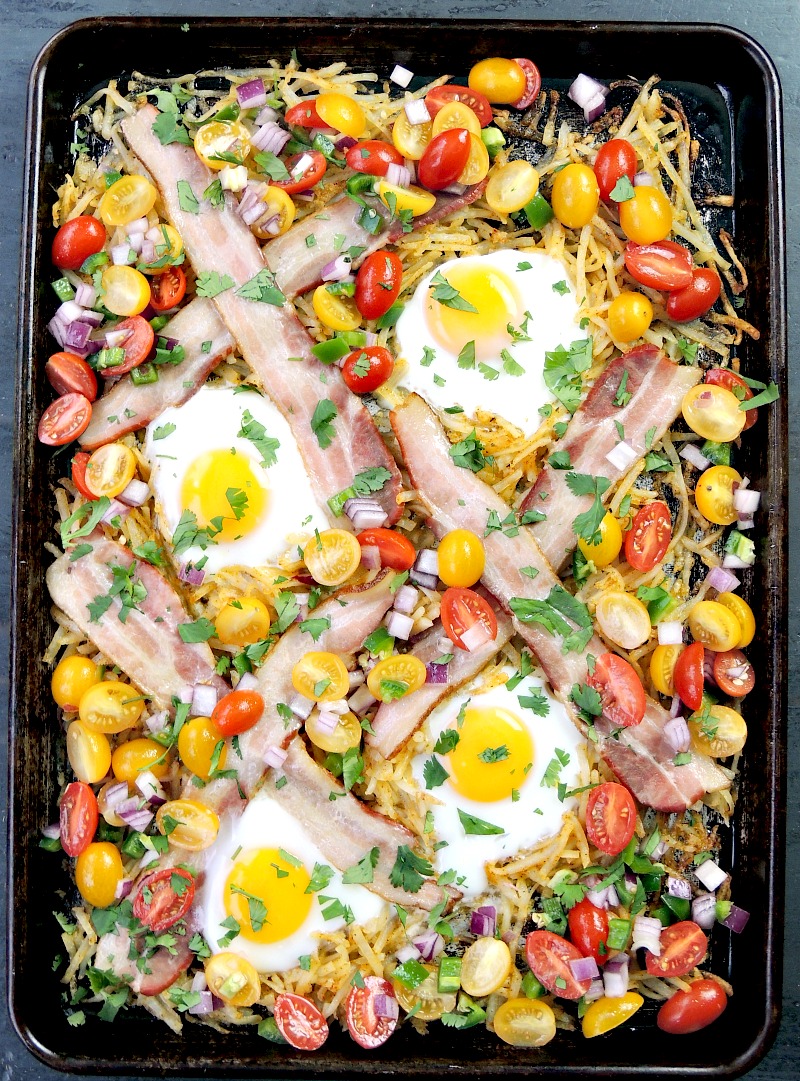 "Oh hey, don't mind me, I am just here to introduce you to your new favorite sheet pan meal. It is perfect for the person that has a hectic schedule, a family to feed, and doesn't want to spend a lot of time, muss, or fuss in the kitchen but wants to get an uber tasty breakfast on the table. I know all lot of us have vowed to spend more quality time with the family in 2018, and I am here to tell you that a weekend breakfast/brunch is one of my all-time favorite ways to do that. I mean family + food + weekend = good times all the way around right? But let's take that equation just a bit further and add EASY with very little cleanup."
Enjoy what you see here from our Cool Food Panel? Find more delicious recipes on our website at EasyHomeMeals.com.