What to do with Thanksgiving Leftovers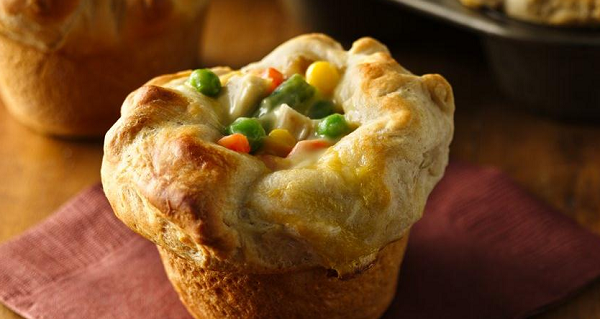 While eating leftover turkey sandwiches after Thanksgiving isn't so bad at first, why not take things up a notch? There are plenty of delicious things you can do with leftovers that will make you feel like the holidays are everyday. Us ladies from the Easy Home Meals team wanted to share their tried and true leftover hacks and recipe ideas, as well as some new ideas and recipes to test out.
~Julie:
Amidst all the coma-inducing turkey and carbs, the fruits and veggies often take a backseat. So what do you do with all that leftover corn and cranberry sauce? Here are some suggestions and recipes to get you started emptying all those Tupperware containers.
Most people have a love/hate relationship with cranberry sauce. Regardless, as a traditional accompaniment to Thanksgiving dinner, there're usually leftovers! Here are some ideas so you don't have to eat straight cranberry sauce for breakfast, lunch and dinner for days: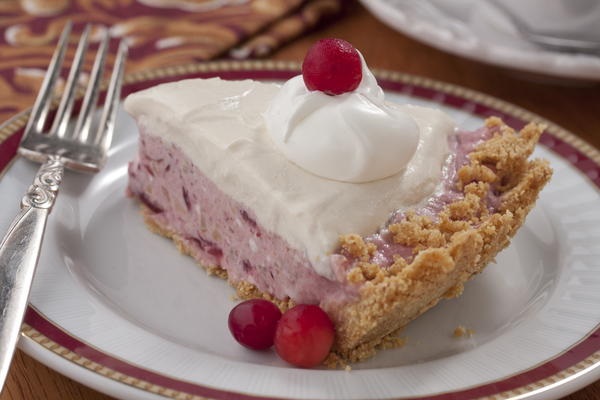 Fill your roasted acorn squash with cranberry sauce.
If you still have room for dessert, try this No-Bake Cranberry Pie courtesy of the Mr. Food Test Kitchen.
Use it to flavor Dannon Oikos plain yogurt, make a smoothie or top your morning toast.
Try it as a glaze on chicken or pork. Brush it on during the last five minutes of grilling.
Whip up a zippy Cranberry & Cheese Grill.
Use it as a dip for Alexia Sweet Potato Fries or apple slices or as a topping for pancakes or baked Brie.
Who takes an extra serving of corn instead of an extra serving of stuffing? Hence, the reason for all that leftover corn. It's so versatile, you can add it to just about any soup or casserole. Here are a few other ideas so you can use it up instead of throw it out:
~Roxanne:
Mashed potatoes are definitely a Thanksgiving staple. And at our Thanksgiving dinners, plates filled with mashed potato mountains, piled high with corn is a family tradition. If we do have any leftover mashed potatoes, (quite impossible unlikely), my mom typically makes these amazing fried potato cakes.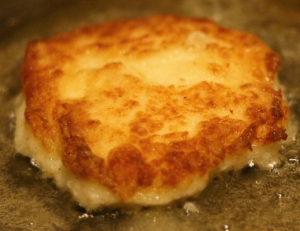 Potato Cakes:
–  2 cups cold mashed potatoes
–  2 eggs, lightly beaten
–  1 Tbsp. all-purpose flour
–  1/8 tsp. garlic powder
–  1 Tbsp. vegetable oil
Combine potatoes, eggs, flour and garlic powder in a bowl. Heat oil in a skillet over medium-high heat; fry potato mixture in skillet, pressing with a spatula to flatten evenly. Cover and cook until bottom is crispy, about 10 minutes. Serve with ketchup.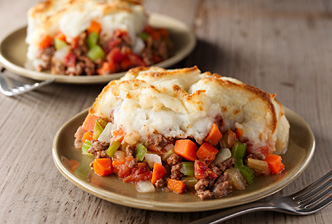 Another dish that's one of my favorites is Shepherd's Pie. What better way to use up any remaining 'taters?!
With Thanksgiving just a few weeks away, here are a few new hacks to use up those leftover potatoes:
For those that also have sweet potato mashed potatoes leftovers, you can whip up this scrumptious Quick and Easy Sweet Potato Pie!
Have a wonderful Thanksgiving!
~Natalie:
Thanksgiving has always been one of my favorite holidays. It's that "bundling up, hopping in the car and driving to a warm home full of family" feeling. You spend all day catching up with loved ones and chowing down on the best food – a potluck meal of everyone's best dishes. We usually hit up my expansive family's turkey day meal, but  my boyfriend and I decided last year's hour+ drive between two humongous meals and needing to go to bed early (we both worked in retail at the time #blackfridaynightmare) was too much to cram in one day. We're keeping it simple this year and going to only his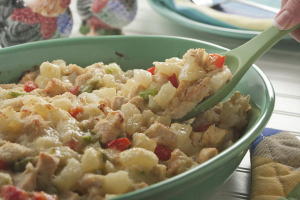 parents' – so it'll just be the five of us including Grandma!
Something my boyfriend's parents do every year when once we wake from our turkey comas is pack up an abundance of leftovers for us to take home. This could arguably be one of the best benefits of a Thanksgiving dinner with a small family – we get them all J Although I could easily eat a Thanksgiving meal for days, why not take it a step further and use the leftovers to make something special? Here are a few great recipes using turkey leftovers that will be just as tasty as the main meal!
Judy:
Let's face it, there is soooo much food to enjoy during Thanksgiving dinner, there is usually little room left to enjoy the delicious pies on the dessert table.
In our household, that meant lots of delicious leftover pie in the days following the great Turkey holiday – which actually was a very good thing!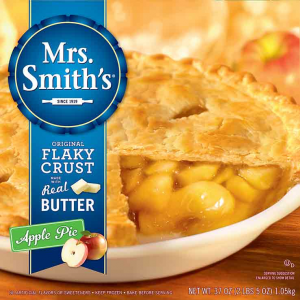 Our traditional family pie selection on Thanksgiving was Mincemeat (homemade by my grandmother), Pumpkin (the bakery in town made the best!) and Apple (our favorite was always the Mrs. Smith's Original Flaky Crust frozen apple pie). As far as leftovers go – there was never any mincemeat pie left (for the life of me, I don't know why), but there was always a little apple pie…and lots of pumpkin left on the table at the end of the evening.
The leftover apple pie was easy to get rid of – many in our family would just heat it up and put a nice dollop of vanilla ice cream on top. Some would break the pieces up and mix with vanilla yogurt for an apple pie parfait.  My uncle always enjoyed mixing the apple pie in his morning oatmeal!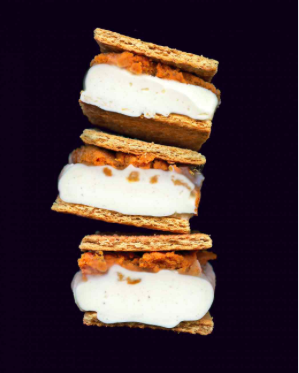 The leftover pumpkin pie was a little more challenging…it just wasn't the most popular pie flavor for our family. So we had to get creative (enter Martha Stewart!). Years ago, my mother found a recipe of hers for leftover pumpkin pie filling that involved ice cream and graham crackers…and it's been a family favorite ever since. If you are looking for ideas for leftover pumpkin pie…this Pumpkin and Ice Cream Sandwich is a winner. It's tasty…and easy as pie!
What do you do with your Thanksgiving leftovers? Share with us in the comments below and have a fabulous Thanksgiving!