What Makes Eggs so Eggstraordinary?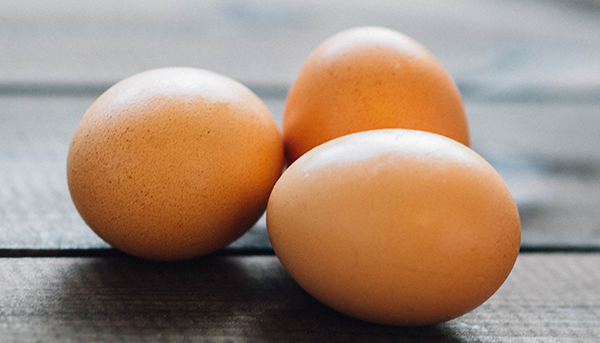 It is said that the 100 folds of a chef's hat (known as a toque) symbolize the 100 ways to cook an egg.  Eggs are certainly a versatile food—great for every meal from breakfast to dessert and snacks in between—and they're also a nutritious and affordable food, too.  Eggs are so outstanding that the month of May is National Egg Month, a whole month to celebrate eggs!
The average American eats 250 eggs per year, which translates to a total annual consumption of 76.5 billion eggs in the U.S. That's a lot of eggs!  But, many people don't know all that goes into producing the incredible, edible egg.  Luckily, we are "eggsperts" in this field and we're happy to share some information, tips, and recipes that all center around eggs.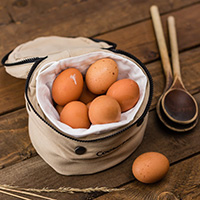 On average, it takes a hen about 26 hours to lay an egg.  Once she lays that egg, the process starts all over again. It happens naturally around the clock, so an egg farmer's job is to keep the hen happy and healthy so she can produce her eggs comfortably. The hen's diet can affect everything from the nutritional profile of the egg to the color of the yolk. On the other hand, the egg's shell doesn't mean anything about the quality or nutrition of the egg.  It just depends on the hen's breed.  Different breeds of hens lay different colored eggs.  Regardless of the breed or shell color, all eggs have every vitamin and nutrient the body needs except vitamin C. This includes 12% of your daily protein and 11% of your daily Vitamin D in one large egg. Now that's incredible!
The world's largest omelet was made in Portugal in 2012. It contained 145,000 free-range eggs, 880 lbs. of oil, and 220 lbs. of butter. The final omelet weighed in at 14,225 lbs. 6 oz. If you'd like to celebrate National Egg Month with something a little more manageable, we recommend some of these great recipes.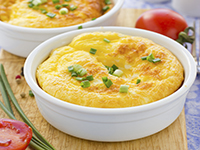 While eggs are definitely the star of a great breakfast, there's no reason they can't make an appearance at other meals.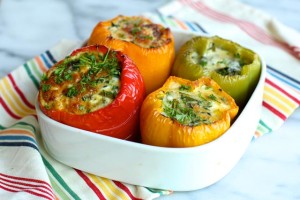 Eggs are also a really affordable way to feed a crowd. So, if you're throwing a bridal show brunch or a graduation cook-out, make sure to add Kale Pesto Deviled Eggs and a Potato, Sun-Dried Tomato Rosemary Frittata to your menu.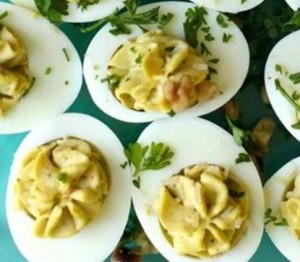 When making these or any of your favorite recipes that showcase the flavor and versatility of eggs, remember these important food safety tips.
Keep eggs refrigerated at or below 45⁰.
Cook eggs until whites are firm and cook foods containing eggs thoroughly.
Eggshells are porous, so they take on odors. Make sure to store them in their original container, which will help protect them from smells, flavors, and breakage. The original packaging also contains the important information of sell by and origin.
Always wash hands, utensils, and work areas with hot, soapy water before and after using raw eggs.
What are your favorite ways to enjoy eggs? Share with us in the comments below!
---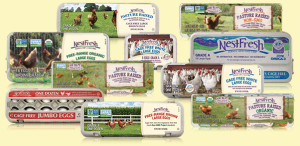 About NestFresh Eggs
NestFresh is a producer of humane, sustainable eggs. We partner with family farmers across the country to produce Free Range Organic, Cage Free, and Pasture Raised Eggs as well as the first Non-GMO Project Verified Eggs.  We believe in producing eggs with a conscience because when companies do the right thing, everyone from hens to humans benefit.  Our delicious eggs are available in shell, liquid, and hard cooked varieties. Visit us at www.nestfresh.com for more information about our farms, our products, and where you can find our eggs in your area.
NestFresh Eggs is a member of the National Frozen & Refrigerated Foods Association.