Let's Welcome the Mr. Food Test Kitchen!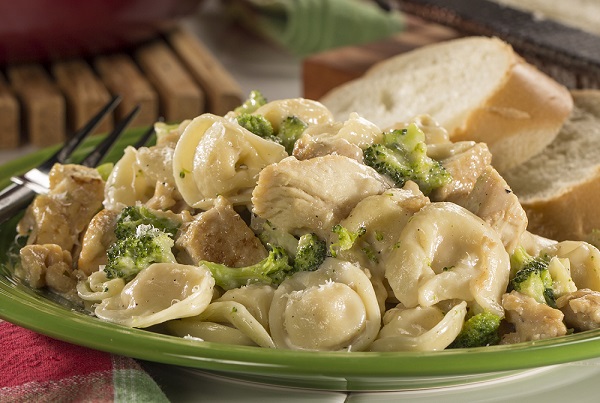 We're pleased to introduce our partner and friend, Howard from the Mr. Food Test Kitchen! Their philosophy of quick and easy cooking fits perfectly with the benefits of frozen and refrigerated foods. Now, without further adieu…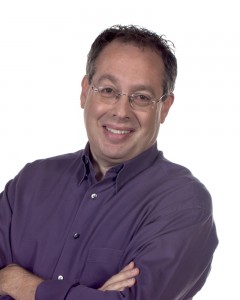 ~~~~~~~
You've probably heard me say it hundreds of times at the end of every one of our TV segments… "OOH IT'S SO GOOD!!®" Although it sounds like four simple words, to us in the Mr. Food Test Kitchen, it's a lot more than that. It's the philosophy that drives us every day to create and share quick and easy recipes that you and your family will love; recipes that you'll find on our website, in our cookbooks, our eNewsletters and so much more.
As you know, we're all about quick & easy recipes that not only taste amazing, but also that anyone can make.  One of our secret weapons that we learned years ago is that since so many of us are pressed for time, it's okay to use shortcuts along the way as long as the outcome is the same. And the best way to do that is to turn to the freezer and dairy aisles for a little help. After all, that's where we can find so many things that are ready and waiting for us that we can use to help us whip up great tasting, nutritious meals in no time. We've found pretty much everything we need to help you, our viewers and readers get dinner on the table with little or no fuss and you can feel good trusting in the quality and freshness you find there. Consider the freezer case your kitchen assistant. Don't have time to clean and cut up veggies for a soup or stew?  You can find them there. Need fresh caught seafood or farm fresh chicken all trimmed? It's also there ready for you. Plus, all the helpful bakery style items mean you'll still have time to enjoy a homemade tasting dessert.  In the dairy aisle, you'll find cheeses already shredded, sliced and whipped, as well as potatoes that are all prepped… again, saving you time. And of course the list goes on and on.
And in celebration of National Frozen Food Month, here's the delicious Easy Tortellini One Pot!
So the next time you find yourself asking that age old question, "What's for dinner?" check out www.mrfood.com or www.easyhomemeals.com for some inspiration.  You might find yourself taking a second look at the frozen and refrigerated aisles the next time you're in the grocery store.  And if you need some ideas really fast, here's a few of our favorites that are sure to have you saying those four magical words. It's also a great way to describe our passion for using the vast amount of refrigerated and frozen food that we use every day in the test kitchen…you know them…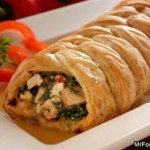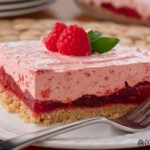 Strawberry Cheesecake Milkshake