We Salute the Sandwich (and Panini)!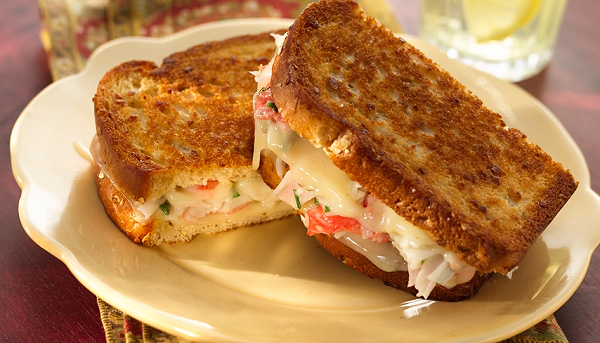 Sandwiches are classic, versatile and outrageously delicious. Lucky for us, August is National Sandwich Month and National Panini Month, and we are excited to celebrate! It's said that people in the U.S. eat an estimated 300 million sandwiches every day. That's one for every single American[1]! It's a heck of a lot of sandwiches, but Americans are onto something here, since nothing can compare to taking a big bite out of your favorite sandwich.
Here are some ways to get creative with or step-up your sandwiches:
Make cream cheese the star[2]
It's the ideal kid-friendly sandwich star ingredient, but cream cheese also adds a more elegant touch.
Seedy bread + cream cheese + apricot jam
Rye bread + cream cheese + salami + pickles
Pumpernickel bread + cream cheese + tomato + salt + pepper
Whole wheat bread + cream cheese + cucumber + mint
Don't get stuck in a sandwich rut! Get creative between the bread.
Praise the panini
August is also National Panini Month, so why not commemorate back-to-school season and the end of summer with yummy paninis!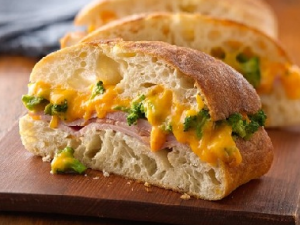 This Broccoli Cheesy Ham Panini is NOT your everyday ham sandwich. Add an easy but unforgettable twist with broccoli and cheese that comes already made, pulled from the freezer.
Prepare a few Turkey & Cheddar Focaccia Paninis ahead of time, and tote them along to enjoy on a picnic or weekend beach day.
Travel the globe with flavors
Look beyond the standards! Branch out with ethnic-inspired tastes.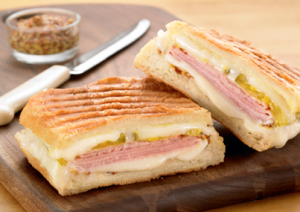 No time to assemble a sandwich? Need a quick and tasty lunch option for the office? Look no further than the freezer aisle.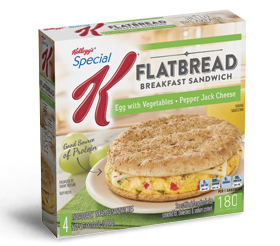 What is your favorite sandwich? Share with us in the comments below!
---
[1] http://www.usfoods.com/food/operator-insights/archive/sandwich-trends.html
[2] http://www.bonappetit.com/recipes/article/cream-cheese-sandwiches