Wake Up and Smell the Pierogies—it's National Pierogy Day!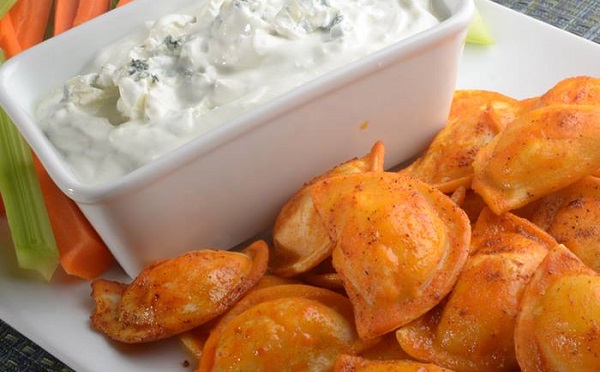 Wake up and smell the…pierogies! That's right, today marks the sixth annual National Pierogy Day—the mouthwatering holiday that celebrates the combination of sharp Cheddar cheese, savory onions and creamy whipped potatoes folded into a pasta shell. It's arguably one of the tastiest days of the year!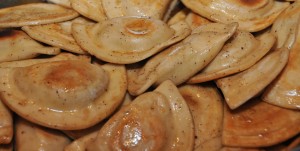 When pierogies first debuted in America a little over 100 years ago, no one would have expected that there would be a day dedicated to celebrating them, except for maybe Mary Twardzik – the Mrs. T – and her son, Ted. For years, Mary and her friends would gather around the kitchen table to make pierogies for their church. Seeing how popular they were, Ted suspected they would surely be a hit at his local grocery store. So on October 8, 1952, he produced the very first samples of Mrs. T's Pierogies…and the rest, as they say, is history!

Now, over 60 years later, Mrs. T's Pierogies is the largest producer of frozen pierogies in the country, creating over 12 different varieties bursting with flavor, like Classic Cheddar, Savory Onion and Feta & Spinach.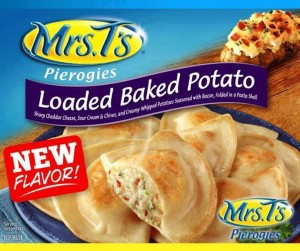 This National Pierogy Day is especially significant with the launch of two brand new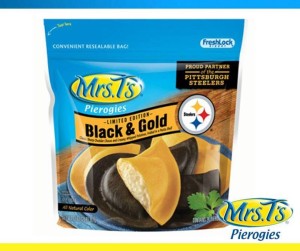 flavors in select markets: Loaded Baked Potato and Limited Edition Black & Gold Pierogies.
And just when you thought this National Pierogy Day couldn't get any better, it does! Today, Rivers Casino in Pittsburgh, Pennsylvania, will attempt to set the record for the World's Largest Pierogy. Rivers Casino's executive chef Richard Marmion and assistant executive chef Adam Tharpe have whipped up a potato and Cheddar pierogy that weighs more than 110 pounds—the minimum weight required to set the record!
But remember, National Pierogy Day isn't the only day that you can enjoy pierogies. From finger foods to main dishes, Mrs. T's Pierogies are perfect for any occasion—whether it's game day, the premiere of your favorite TV show or just a casual weeknight get-together. And since they're delicious on their own or as part of a recipe, they'll quickly become your favorite go-to downtime staple and a "must-see" on your menu.
Here's a collection of some of our favorites pierogy specialties:
If you're obsessed with buffalo-flavored anything like we are, then these Buffalo Pierogies are a must-try!
Take your taste buds on a journey with tasty Pierogy Pad Thai.
It'll be love at first bite with this twist on a classic sandwich—Reuben Pierogies.
So this National Pierogy Day, and all year long, enjoy a plate of Mrs. T's Pierogies with your closest friends because, after all, this delicacy is meant to be shared!
To find out more about Mrs. T's Pierogies and for recipe ideas, visit www.pierogies.com, www.Facebook.com/MrsTsPierogies, www.Twitter.com/MrsTsPierogies and www.Pinterest.com/MrsTsPierogies.
Mrs. T's Pierogies is a member of the National Frozen and Refrigerated Foods Association.