Wacky for National Waffle Day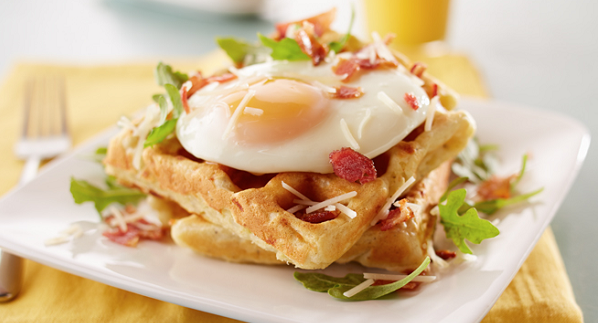 Calling all waffle lovers! Did you know August 24th was chosen as National Waffle Day because it is the anniversary of the first U.S. patent for a waffle iron? This "device to bake waffles" (as was described) was used in coal stoves and was patented in 1869 by Cornelius Swarthout of New York. Waffles are thought to have been created in the 13th century by Ancient Greeks who cooked the flat cakes, or obleios, between two metal plates. Nearly one hundred years later, frozen waffles are introduced in supermarkets for the first time, making it easy for consumers to pop them in the toaster and enjoy[1].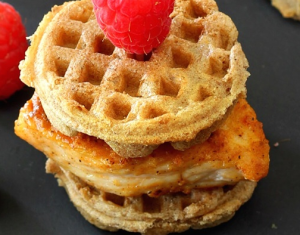 So what's the deal with Belgium waffles? Originating in Belgium, they are typically eaten as an afternoon treat either plain with powdered sugar or topped with strawberries and whipped cream and served with coffee. Originally named the "Brussels waffle" for its city of origin, the Belgium (a more recognizable name) waffle was meant to be eaten using ones hands. This thicker, indulgent waffle debuted in the U.S. at the 1964 New York World's Fair and has been popular ever since[2].
Check out these other fun facts about this delightful breakfast icon: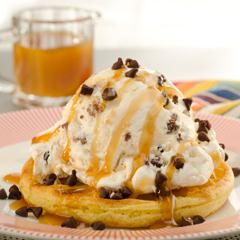 Now that you're caught up to speed on how this delicious staple came to be, check out these fabulous waffle recipes!
Start it off sweet with these fruity waffle recipes:
Make it savory with these innovative recipes: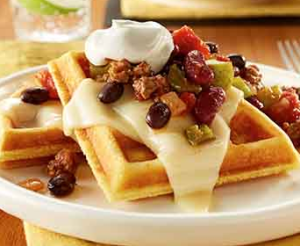 Lastly, put a twist on dessert with these fun waffle hacks:
How do you like to enjoy your waffles? Share in the comments section below!
---
[1] http://www.mrbreakfast.com/article.asp?articleid=19
[2] http://www.huffingtonpost.com/2015/02/02/belgian-waffles-history_n_6535434.html
[3] http://firstwefeast.com/eat/2014/03/history-of-waffles-in-america
[4] http://www.thekitchn.com/from-wafers-to-cones-a-short-h-113627