V is for Vegetarian and Veggie Recipe Favorites!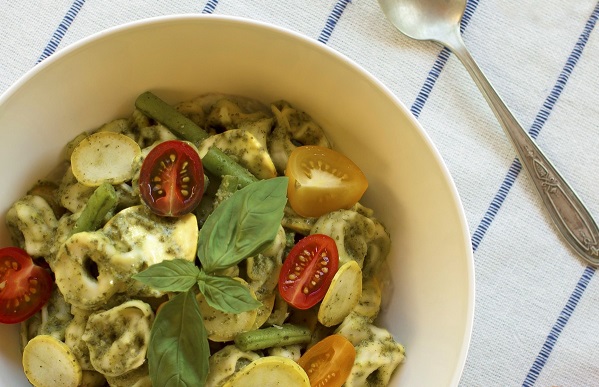 These days it's all about veggies, veggies, veggies! Number one on Forbes' list of the Top 5 Food Trends for 2017 is vegetarian comfort food. What is that you ask? Well, people are looking for new comfort foods that include mashed cauliflower and innovations such as vegetable crust pizza[1]. As plant-based diets gain popularity, certain vegetables are on the rise as well including eggplant, broccoli and squash[2]. (Bet you didn't know plant-based bacon is a thing!) 😉
Using veggies to substitute for other foods is also appearing more frequently on menus. Certain fruits and vegetables have flavors like their meaty counterparts and can be used in place of for a vegetarian option. Cauliflower crust and toast is now trendy. Taking squash, zucchini and beets and turning them into "zoodles", what they're called when you spiralize the vegetables, is taking over traditional pasta as a less carb-heavy meal option[3].
"According to the Mintel Global Food and Drink Trends 2017 report, there was a 257 percent increase in the number of vegan food and beverage launches in 2016, compared to 5 years ago.[4] " Eating vegetarian doesn't have to be hard – as more products are launched, the options for vegetarian appetizers, entrees and sides are not only bountiful, but also delicious!
Check out these yummy vegetarian meal ideas: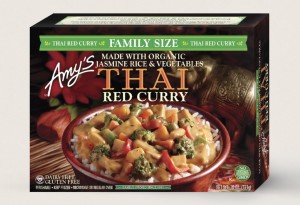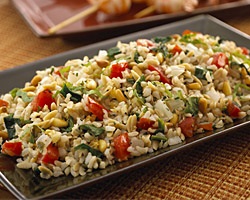 And get creative in the kitchen with these flavorsome vegetarian recipes:
What are your best vegetarian recipes or favorite new vegetarian products? Share with us in the comments below!
---
[1] https://www.forbes.com/sites/eustaciahuen/2016/11/30/5-food-trends-youll-see-in-2017/#1264beb35fc1
[2] http://observer.com/2017/03/vegetarian-vegan-new-food-trends/
[3] http://www.peta.org/living/food/food-trends-that-prove-2016-is-theyearofvegan/
[4] http://www.cnbc.com/2016/12/30/trends-for-2017-show-wellness-and-foods-link-to-grow.html