Totally Addictive Recipes for National S'mores Day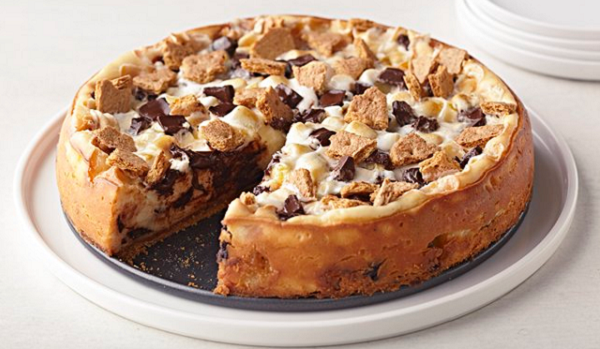 Grab your marshmallows, chocolate and graham crackers—it's National S'mores Day! Who can honestly resist this campfire classic, sticky treat? Though no one is sure of the exact origin of s'mores or how they got their name, the Girl Scouts of the USA is credited with the first publication of the recipe in 1927[1]! The original 1927 recipe (for 8 people) calls for eight sticks, 16 graham crackers, 8 bars of plain chocolate (each broken in half) and 16 marshmallows[2].
For those that need a refresher on how to make s'mores:
Break a graham cracker in half. One of the halves will be for the bottom of the s'more and the other half will be for the top.
With a skewer or stick toast two marshmallows over a fire to a crisp, gooey state (or to your own preference).
Place the chocolate bar on the bottom graham cracker.
Without removing the marshmallow from the skewer/stick, place it on top of the chocolate.
Place the remaining cracker on the marshmallow and chocolate and very carefully pull the skewer/stick out.
Press down on the graham cracker slightly and enjoy!
No campfire? No problem! A s'more can also be made using a conventional oven on the broiler setting or in the microwave!
For a twist on the traditional s'more, whip up these decadent s'more desserts:
Want s'more s'mores? Check out these scrumptious s'mores-inspired beverages: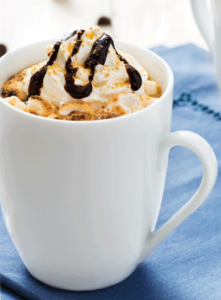 S'mores aren't just for dessert! Try out these s'more-tastic breakfast ideas:
We can all agree that waffles are tasty on their own, but these S'more-fles—life-changing!
Skip the maple syrup and instead stuff your French toast sticks with something 'smore up your alley—Ultimate French Toast S'mores!
How will you celebrate S'mores Day? Let us know in the comments below!
---
[1] http://www.popsugar.com/food/Who-Invented-Smores-38029222
[2] http://theplate.nationalgeographic.com/2015/08/14/the-gooey-story-of-smores/