Three Cheers for Memorial Day!
Memorial Day is upon us, and everyone is excited for the unofficial kickoff to summer! Barbeques, holiday parties, outdoor games and food are great, but there's more to the three-day weekend than that.
Memorial Day became an official federal, American holiday in 1971 to honor the men and women who died while serving in the United States military[1]. It began as "Decoration Day" in 1868 to honor veterans who fought in the Civil War, where local businesses closed and flags flew at half-staff. May 30 was the original day chosen to celebrate Memorial Day, because flowers would be in bloom nationwide and citizens could decorate the graves of those who'd fallen in war. The date was changed to the last Monday in May when Congress declared it a national holiday[2].
Besides remembering and honoring those fallen heroes, many spend the holiday by throwing outdoor Memorial Day parties with loved ones. And you can't have a party without food! Memorial Day is considered the second largest barbeque holiday (4th of July is the first)[3]! We all know burgers, BBQ and chicken are must-have staples, but don't forget about those side dishes, desserts and appetizers that round out the meal! Did you know corn is the most popular grilling side dish[3]?
Consider these side dishes and appetizers with creative spins on the classics for your BBQ bash: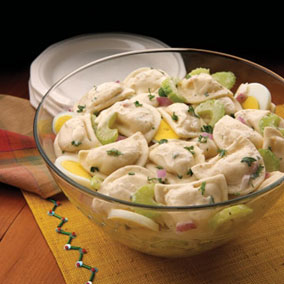 Save the best for last! Complete your Memorial Day menu with these satisfying desserts:
What's on your Memorial Day menu? Let us know your holiday plans in the comments below!
---
[1] http://www.history.com/topics/holidays/memorial-day-history
[2] http://www.va.gov/opa/speceven/memday/history.asp
[3] http://www.popsugar.com/food/Grilling-Fun-Facts-Memorial-Day-274358