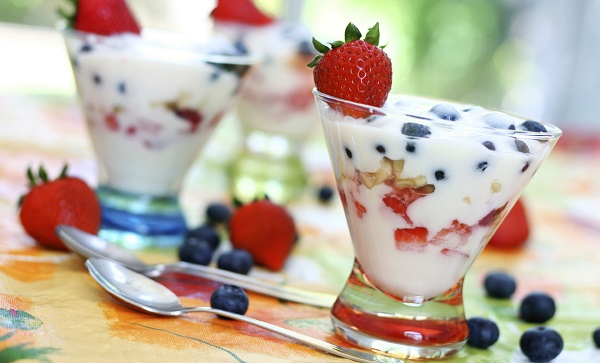 Yogurt is one of the most versatile foods because it ranges in flavors and textures, as well as its role at various meal occasions. Customizing a tub of yogurt is an easy task because it can be spruced up, mixed, swirled and lightened – and that's just the beginning! Yogurts can also star in sweet and savory dishes or of course, be eaten on its own with a scoop of granola.
Browsing the yogurt aisle in the grocery store is not an easy task because the options and brands are endless. To help expedite your grocery shopping by narrowing the choices down (though we still suggest taking a look and trying new products!), we have a few suggestions and ways to make yogurt work in whatever you're craving.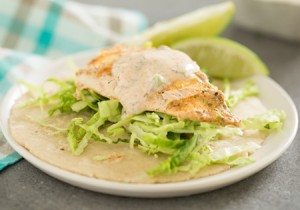 Seven Versatile Ways to Use a Tub of Yogurt[1]:

1. Put it on everything you grill — veggies and meat
– Try these Grilled Fish Tacos
2. Super quick sauces — mix with herbs, seasoning and oils

– Like this Creamy Tomato Sauce
3. Full-flavored marinades — blend with salt and anything else
– Try this delish Chicken with Yogurt Marinade
4. Stir into soups and grains — puree in hot or cold dishes for extra creaminess
– Whip up this Chicken Tortilla Soup with plain Greek yogurt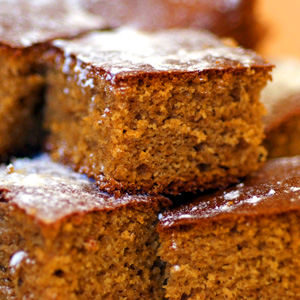 5. Bake into a cake — pure magic, with richness and sweetness
– Bake this Spice Cake and serve with a scoop of vanilla ice cream
6. Freeze it — real deal froyo
– Add a stick to make these Chocolate/Vanilla Chobani Pops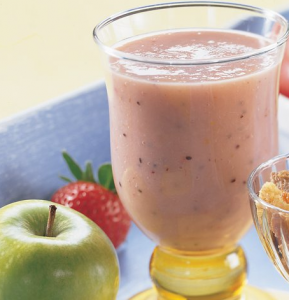 7. Smoothies — fruity, tangy, sweet and sour
– Blend up this Apple-Kiwi Smoothie

And, of course we all know yogurt is an essential breakfast item, seen in just about everyone's fridge. Why not jazz up your morning meal, and try some different add-ins or toppings? Here are a few noteworthy combinations that will forever change your breakfast[2]:
Pear and ginger
Coconut and mango
Orange and cardamom
Raspberry and mint
Apricot and almond
How do you like your yogurt? Let us know in the comments below!
---
[1] http://www.seriouseats.com/2015/06/what-to-do-with-yogurt.html
[2] http://www.brit.co/healthy-yogurt-toppings/