The Hunt for the Best Easter Foods
While Easter is chocked full of egg hunts and egg dyeing, chocolate bunnies, baked hams and and colorful decorations, other cultures have their own Easter celebrations as well, with some unique twists and traditions from around the globe[1]:
FRANCE

: on Easter Monday, a giant omelet is served in the main square of a small southern French town- the omelet uses more than 4,500 eggs!

ITALY: on Good Friday in Rome, the Pope commemorates the Via Crucis at the coliseum.
GREECE: On Holy Saturday, people of the Greek island of Corfu throw pots and pans out their windows to welcome spring.
However you celebrate Easter—going on egg hunts, eating a giant omelet or throwing pots— it's essential that you dig into some savory meals and scrumptious sweets. See below for some of our favorite recipes.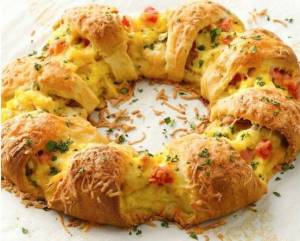 BRUNCH
LUNCH

DESSERT

What will you be making for Easter? Let us know in the comments below!
---
[1] http://www.womansday.com/life/travel-tips/g2232/easter-traditions-from-around-the-world/