The Fall Season Calls for Hearty Chili Recipes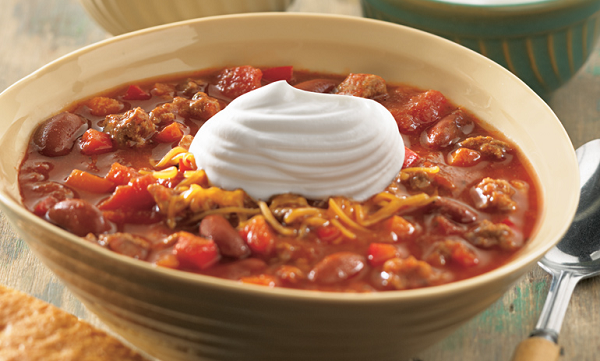 As the cool fall temperatures creep in, what's better than cuddling up with a steaming bowl of chili? And with this week being National Chili Week, we thought it's the perfect time to share some of our favorite chili recipes! But where did chili originate?
The only thing certain about the origins of chili is that it did not originate in Mexico. The first recorded batch of chili con carne in America was made in 1731 by a group of women who had emigrated from the Spanish Canary Islands, which historians noted not as "chili" but as a "spicy Spanish stew.[1]" The International Chili Society says that chili was popularized during the Gold Rush of the mid-1800s. Cowboys and prospectors combined dried beef, fat, pepper, salt and chili peppers together into stack-able rectangles, or "chili bricks" that were then dumped into boiling water[2].
Chili today comes in many shapes and forms, from Texas-style chili which doesn't contain beans; vegetarian chili which typically replaces meat with corn and other vegetables; chili verde uses pork, tomatillos and green chili peppers in lieu of beef and tomatoes; and white chili uses white beans and chicken or turkey[2].
From super cheesy to extra spicy, we love these chili recipes: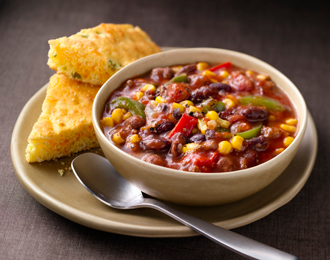 Not a fan of chili? Here are some of our favorite soup and chowder recipes to warm you up this fall:
With the cold weather approaching, we want to know what your favorite chili and soup recipes are—share with us in the comments below!
---
[1] http://whatscookingamerica.net/History/Chili/ChiliHistory.htm
[2] http://www.farmflavor.com/chilly-weather-means-chili-time/