Take a Bite Out of National Pretzel Day!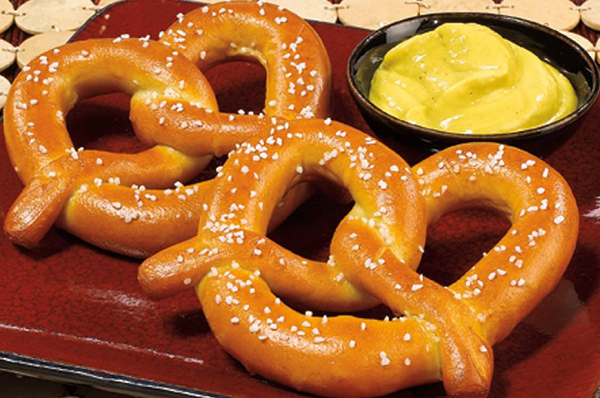 You know that snack food that is surely stocked somewhere in your pantry or office cafeteria? Well, it's time to celebrate its existence because it has its very own holiday—National Pretzel Day! Whether you dig into a giant bag of pretzels or heat a soft pretzel up from the freezer, the perfect salt-to-dough ratio can be irresistible, and not to mention nostalgic.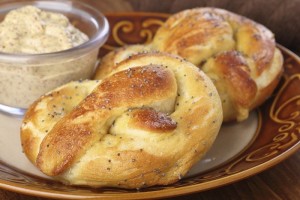 Here are a few fun facts about this unique food holiday[1]:
The exact origins of the pretzel remain mysterious, but legend has it that the story began around D. 610, when Italian monks presented their young students with treats of baked dough twisted in the shape of crossed arms.
The pretzel's three holes came to represent the Holy Trinity—Father, Son and Holy Spirit—and this looped baked good became associated with good luck, long life and prosperity.
In 1861, Julius Sturgis founded the first commercial pretzel bakery in the town of Lititz in Lancaster County, Pennsylvania.
Pennsylvania remains the American pretzel-making capital.
The average American consumes about 5 pounds of pretzels per year[2].
Now that you're up to speed on how pretzels came to be, it's time to get crunchin'! See below for some of the best frozen product varieties, as well as a few recipes that will get you and your family chomping on creatively but simply prepared pretzels that everyone will love.
How do you prefer to eat pretzels—hard, soft, dipped or simply straight from the bag?
---
[1] http://www.history.com/news/hungry-history/the-pretzel-a-twisted-history
[2] http://www.nationaldaycalendar.com/days-2/national-pretzel-day-april-26