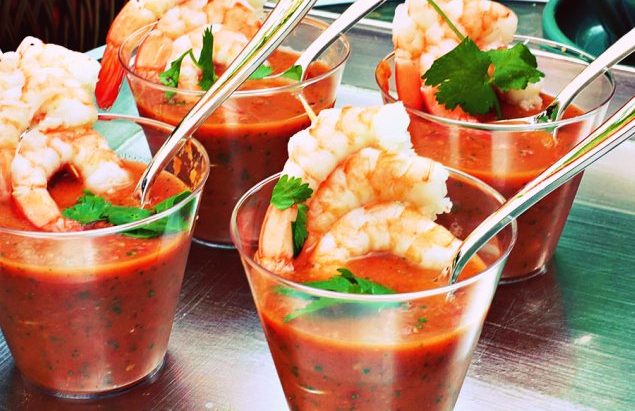 The options are endless for an easy, breezy, low-fuss outdoor summer party. From backyard buffets and perfect picnics to creative camp-outs, there's a summer-inspired party that's perfect for everyone! We took a few cues from Better Homes & Garden's[1] list of summer party ideas and chose our top four + corresponding menu items. Take a look at the beachy, tropical and effortless summer party themes and menus below!
Forget the summer heat with a chill happy hour!

Tropical Getaway at Home
Escape to the tropics in the comfort of your own backyard.
Bring the beach vibes – and all the seafood you can eat!
Throw a sophisticated party with a casual twist.
Which party theme will you make sure to try out this summer? Let us know in the comments below!
[1] http://www.bhg.com/party/easy-summer-party/#page=1