Summer Lovin': Favorite Seasonal Fruits & Veggies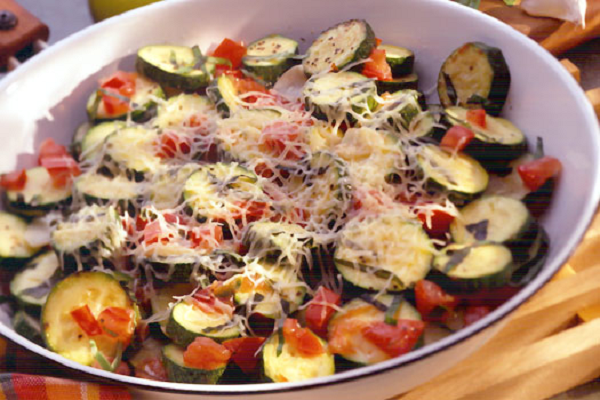 We all know summer is the season best known for its abundance of fruits and vegetables, but many health-conscious Americans still aren't consuming enough, with seven out of ten Americans failing to meet the daily recommendation.[1] Produce not only improves our health in a powerful way from its vitamins, nutrients, antioxidants and fiber, but can become a perfect complement to certain cravings and meal options.[2] For instance, you can throw blueberries into a French toast casserole or incorporate peas into a chili or chowder. No matter how you look at it, fruits and vegetables are one of the easiest ingredients to integrate into your diet.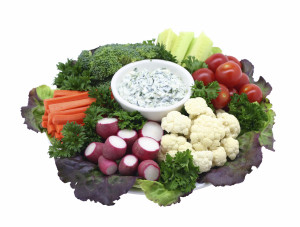 Since summer is sadly coming to an end, the quantity of seasonal produce will start to diminish, and we're here to remind you that frozen fruits and vegetables are ALWAYS preserved at the peak of freshness, from the moment they're harvested or procured— so you will ALWAYS be getting fresh veggies and ripe fruit. Frozen produce is one of the many wonders of your grocery's freezer aisle because it comes in all varieties, shapes and forms. They range from chopped carrots, diced peppers, chunks of pineapple, sliced strawberries or mixed packages for those times when you can't make up your mind! All of these portions offer economic value because they last in your freezer for many months and are versatile in ways they can be incorporated into all types of dishes.
Here are a few of our top fresh picks for fruits and veggies:
Tomatoes- this classic veggie adds a pop of flavor and color into savory meals and is a summer favorite in salads, sandwiches and much more.
When buying tomatoes, remember that bright red skins indicate ripeness and the best way to tell if a tomato is juicy is by its weight—the heavier, the juicier! [4]
Watermelon-this seed-filled melon satisfies your taste buds and keeps you hydrated because it's 92 percent water.[1]
A summer celebration isn't complete without fruit salad! Impress your guests at your end-of-summer picnic with a Star-Studded Fruit Basket carved from a watermelon.
Bell Peppers-whether you like red, green or yellow, or to eat them raw or cooked, bell peppers are definitely a go-to during the summer.
Frozen chopped/diced bell peppers are  already sautéed and they're just as great tasting as fresh—plus the prep is already done for you!
Raspberries, Blueberries & Strawberries –whether picking them yourself or stocking up at the grocery store, your favorite berries are lush and bursting with flavor during the summer months. Not to mention, they're filled with antioxidants and other health benefits.
Frozen berries are in-season all year long and work great in smoothies, as toppings and in breakfasts and desserts.

Zucchini-part of the summer squash family and full of many vitamins and nutrients, zucchini has the same shape as a cucumber and can be grilled, boiled, steamed, stuffed, fried or even baked.

Corn-whether you like your corn on the cob boiled, steamed or grilled, or even if you prefer your kernels cut off the cob, corn is definitely a top summer vegetable.
Frozen corn is also available year-round. The whole freezing process is like stopping the natural clocks of the corn, so the kernels lose less of the fresh-picked goodness that's present the moment they are picked. [5]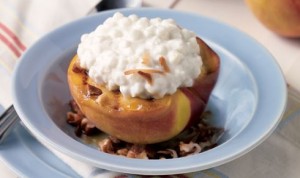 Peaches-nothing says summer quite like a juicy peach! Avoid peaches that are overly soft or bruised, and be sure to give it the smell test—a peach should smell how you hope it will taste!
Now that you're stocked with fruits and vegetables, take a look at these summer menus that pair produce with seafood— best part, these go from freezer to table in 20 minutes or less
[6]
:
Tilapia with Lemon, Pepper & Herbs– premium fresh frozen tilapia is affordable, convenient and leaves little to waste, especially when it will be gobbled up on the plate with roasted broccoli and brown rice with almonds
Salmon with Garden Pesto– premium fresh frozen salmon gets a burst of seasonal flavor from veggie-filled pesto and served with a caprese tortellini salad
Spicy Shrimp Romesco– premium fresh frozen spicy shrimp tastes even better with a side of corn on the cob with a dollop of lime butter
What are your favorite fruits and vegetables to eat during the summer? Tell us in the comments below! And don't forget, whether it's May, August or November—you can enjoy the taste of your favorite fruits and veggies year-round with frozen ingredients!
---