Spring is Upon Us and a Reason to Celebrate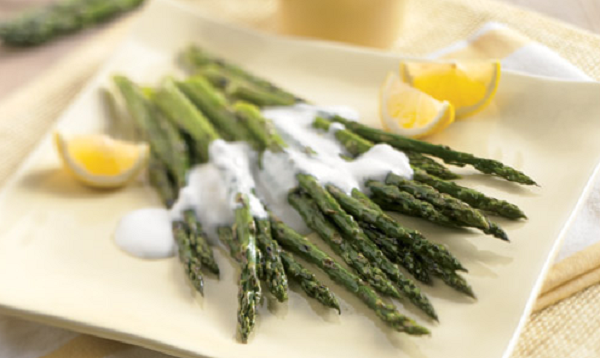 Spring is officially here, which brings not only sunshine and flowers, but also special holidays that are celebrated with festive meals and seasonal ingredients. Now is the time to start prepping for upcoming dinner parties and brunches!
When meal planning, first consider what's in season and are the culinary trends of the moment. Always remember though—all types of produce are picked at the peak of ripeness and are always in season in the frozen food section! Try these options as the starting point for your spring recipes:
Asparagus
Artichokes
Peas
Pineapple
Spinach
Strawberries
Once you have your spring-inspired ingredients picked out, think about storing or making meals ahead with tips from Frigidaire and their top-of-the-line freezers:
Plan a freezer cooking day and make multiple servings of a family favorite recipe.
Save on prep time by using frozen, pre-chopped and ready-to-eat produce, proteins, sauces and whatever else is available in your grocery's freezer aisle.
Organize types of food into designated sections in your freezer, so that everything is easy to find.
According to Frigidaire research, 50 percent of consumers find it hard to access items in the freezer section of their refrigerator. Innovations from Frigidaire like the SpaceWise® Organization System make it easy to keep frozen foods and make-ahead meals organized and easy-to-find when you need it most. Adjustable shelving and door bins, along with color-coordinated, adjustable baskets can be easily customized to fit a family's changing needs.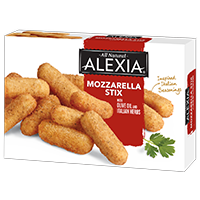 Nibbles before the Big Meal: Pass around a platter of Baked Mozzarella Stix with Olive Oil & Italian Herbs for a savory appetizer—just pop in the oven straight from the freezer.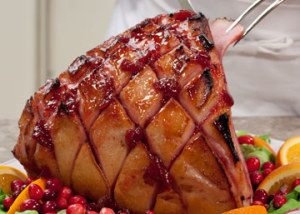 Set the Dinner Table: Wow guests with a Cherry Citrus Glazed Ham that uses orange juice, cherry preserves and the secret ingredient: cola soda.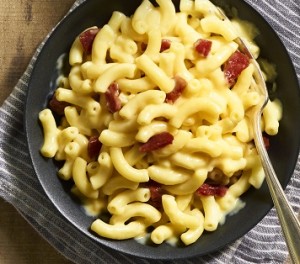 Side Dishes Worthy of Applause: Grilled Asparagus with Light Lemon Sauce is refreshing and the perfect spring accompaniment to any meat entrée. Pair with Smoked Bacon Mac & Cheese that both kids and adults will devour, even more so that it's ready after a few minutes in the microwave.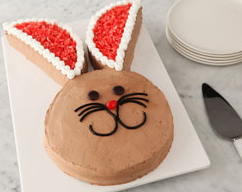 Save Room for Dessert: Flex your creativity – and get the kids involved – when you bake and decorate a Chocolate Bunny Cake with interesting ingredients such as Jell-O, marshmallows and licorice. For the adults, serve a pre-made Mint Chocolate Chip Pie that is a refreshing, creamy and an ideal ending to a grand meal.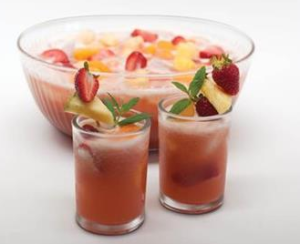 Sip on This: Pass around classy and tasty Mandarin Fruit Refreshers. Filled with pineapple, cranberry and orange flavors, they're colorful, bright and nicely accompany any meal occasion.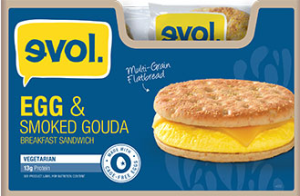 Brunch at its Best: Strapped for time? Grab Egg & Smoked Gouda Breakfast Sandwiches for a homemade-esque brunch dish in minutes!
How will you be celebrating in April—family-filled dinners with elegant entrées or brunch with friends?