Spring Into Action: Freshen Your Fridge & Freezer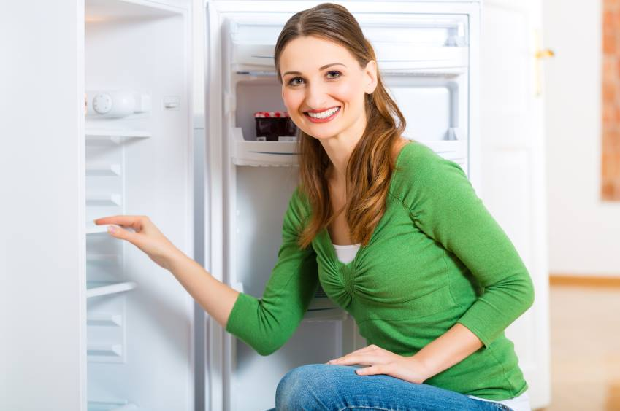 If you have given the cold shoulder to your refrigerator and freezer, with mysterious odds and ends piling up, it's time for some spring cleaning. Begin your clean sweep in the kitchen and head straight for your kitchen work horse—the almighty fridge and freezer.
Everything in life has its place, and this most certainly applies to your fridge and freezer contents. Clear the clutter and make room for the essentials!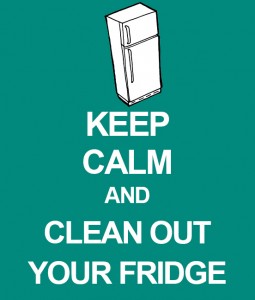 For the fridge, start with these simple steps:
Gather cleaning supplies and remember to start from the top of the fridge and work your way down.
Throw out old foods and leftovers- check for expiration dates and beware of moldy food. When in doubt, toss it out!
Click here for more Refrigerator Cleaning 101 tips and remember to keep calm!
Then add the essentials:
Milk: sip on skim, 1% or soy/almond milk.
Hummus: variety of uses that include a dip for vegetables or a spread on toast.
Yogurt: complement your favorite flavor with a boost of sweetness from fruit—hint: Greek yogurt also packs a protein punch.
Bagged salad: lean towards darker greens such as baby spinach or field greens.
Cheese: stock your shelves with a reduced-fat block of cheese, string or shredded cheese.
Lunch meats: prepare yourself for weekday lunches with turkey or roast beef.
Tortillas: switch your average sandwich for a wrap or burrito with a spinach or tomato-basil flavored tortilla.
For the freezer, start with these simple steps: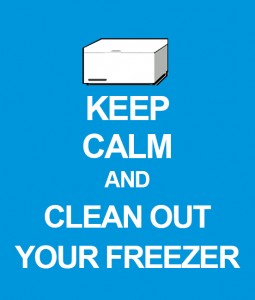 Empty the ice from freezer trays into a large cooler to create a convenient place to put the food while cleaning.
Ditch anything that has expired or has freezer-burn and put the rest of the food in the cooler.
Most freezers defrost every 8 to 12 hours- if yours has more than 1/4 inch of ice on the base or walls, manually defrost it- dip a rag in rubbing alcohol, then cover the ice- chip away frost with a plastic spatula.
Click here for more Freezer Cleaning 101 tips.
Then add the essentials:
Boneless chicken breasts: spruce up pasta, salads or stir-fries with diced chicken.
Frozen seafood: replace meat for fish or seafood during the week for a quick, nutrition packed main dish.
Vegetarian patties/veggie burgers: kid-proof and alternatives to meat, these power packed patties are ready for the plate in a blink.
Frozen vegetables: maintain the basics such as peas and corn while adding high-protein choices such as edamame—hint:  no washing/chopping/slicing involved and they work great as last-minute side dishes!
Frozen fruit: pop in your mouth straight from the bag or throw into smoothies and shakes for a fresh start in the morning.
Frozen whole grain bagels/waffles: heat and serve in minutes for an easy and filling breakfast—hint: swap out bread for a bagel or waffle to mix up your ordinary sandwich.
Frozen yogurt or ice cream: everybody deserves to indulge every once in awhile!
Now it's your turn- what are the must have items in your fridge and freezer? Share in a comment below!