Spook-tacular Halloween Recipes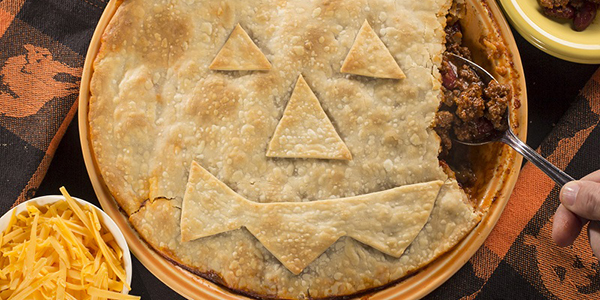 Hungry Halloween bellies are here and it's time for tricks and treats as well as tantalizing recipes for you and your family. Halloween roots date as far back as the ancient Celtic festivals in old-age Europe. The Celts, in that time, celebrated their new year on November 1st. The night before was known as All Hallows Eve, and later – Halloween.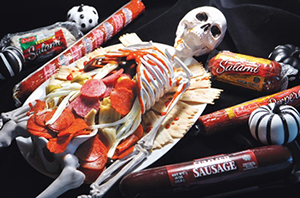 Through years of traditions and culturation, people began to do activities like trick-or-treating and carving pumkpins! Carving pumpkins began as a tradition of carving you favorite fall veggies – turnips, beets, and potatoes! [2] Americans began to follow largely in the steps on the Europeans during Halloween when they started to dress up in costumes and go house to house asking for money and food, which over time became solely asking for candy known as "trick-or-treating." [1] Originally, when we first began to trick-or-treat, you had to dance for a treat. [2]
In comparison to other holidays, Americans really love Halloween. In fact, we spend twice as much on chocolate for this holiday than we do for Valentine's Day. In total, we spend over $1.9 billion on Halloween candy each year. That's more than 90 million pounds of chocolate! WOW! In America, there are also 41 million trick-or-treaters roaming the streets from ages 5-14. Adults who go to or host Halloween parties also spend an estimated $2.8 billion on costumes and party planning supplies. [3]
Bat crazy breakfast ideas for your kiddos:
Appetizers for a Frankenstein-like hungry crowd:
Mummy meal ideas for Halloween dinner dishes:
Spooky dessert recipes for your holiday entertaining:
What is your favorite dish to celebrate Halloween? Share with us in the comments below!
[1] http://www.history.com/topics/halloween/history-of-halloween [2] https://www.huffingtonpost.com/2014/10/24/halloween-weird-facts_n_5948456.html [3] http://www.womansday.com/life/g485/15-fascinating-halloween-facts-124464/