Spice Things Up this Cinco de Mayo!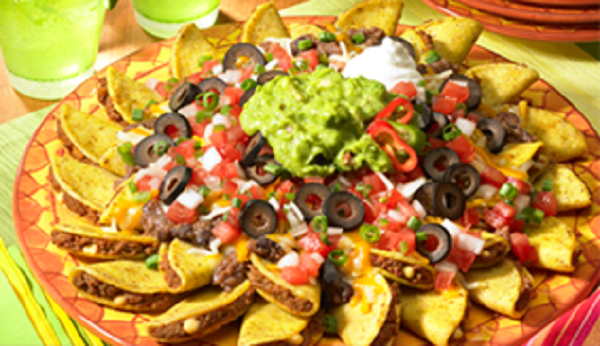 Hola amigos! It's time to celebrate the Mexican holiday Cinco de Mayo! Many people believe the holiday is Mexico's Independence Day, but that's actually a widespread misconception. The holiday honors The Battle of Puebla that happened in May 1862. Mexican soldiers defeated the French in Puebla during an attack in which the French sought the money Mexico's government was indebted to them, and thus started the Cinco de Mayo tradition[1].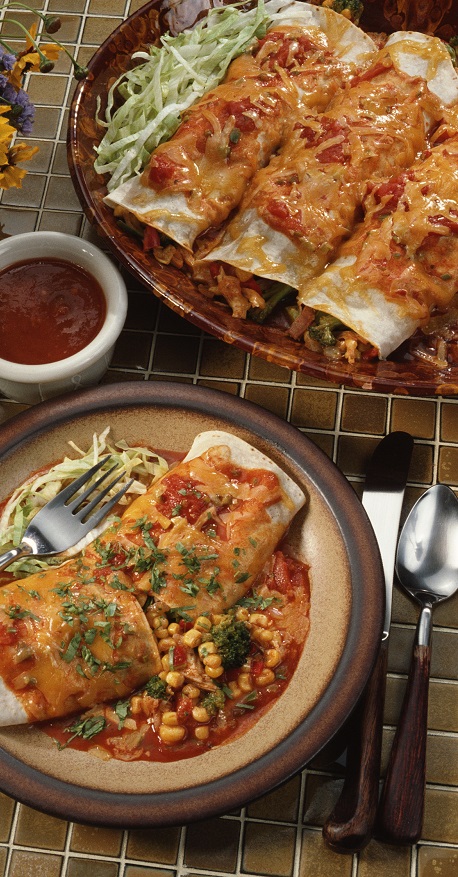 Although Cinco de Mayo is celebrated in Mexico with parties, authentic cuisine and other celebrations, it is not nearly as important to Mexicans as their Independence Day on September 16th. The largest Cinco de Mayo celebration actually happens in Los Angeles, California every year on May 5th. "Festival de Fiesta Broadway" happens in Los Angeles and people gather for parades, parties, dancing, mariachi music, and their favorite Mexican food. Cinco de Mayo is said to be very important for Mexicans who live outside of Mexico, especially those residing in the United States[2].
What better way to celebrate Cinco de Mayo where you live than trying some authentic Mexican recipes? Here is a few easy and delicious Mexican dishes you can make right at your home and get the whole gang together to celebrate this May 5th!
Appetizers and Snacks: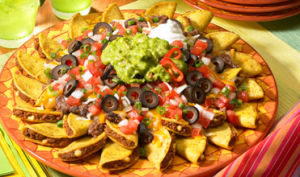 Who doesn't love nachos? The different combinations of meats, cheeses, and other toppings make Jose Ole's 7 layer Fiesta Nachos a delicious dish for any party goer to enjoy!
The best thing about quesadillas is that there's a recipe for everyone with the ingredients they want! Try these Melting Pot Quesadillas from Heluva Good for a flavorful combination of mangos, peppers, and more to make it a true "melting pot" of ingredients!
A staple in the Mexican diet is black beans! Most meals are served with beans on the side, but why not start the meal with this creamy and hearty Black Bean Dip from Daisy?
Lunches and Dinners: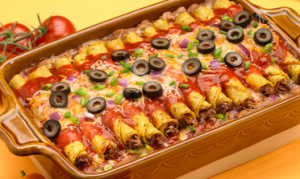 Gather around the table this Cinco de Mayo with this delicious Taquito Enchilada Bake from Jose Ole! A mix of crunchy tortilla shells and tender meat combined with creamy cheeses and beans make this one irresistible Mexican dish.
If you're hurt for time this Cinco de Mayo, no worries! You can celebrate with a Chicken or Beef Tamale from El Monterey. The individually wrapped tamales are perfect for a meal on
the go and they have the same flavor of a homemade tamale! Yum!
Whether you want to add some flavor to those boring brown bagged lunches you take to work or let the kids create their own dinners, this Easy Taco Salad recipe from Sargento Foods is sure to let you do both!
Desserts:
Looking for the most authentic Mexican dessert to have at your Cinco de Mayo celebration?  Creamy Spanish Flan is a Mexican favorite as far as desserts go, and Mr. Food Test Kitchen created this dessert recipe to honor the traditional Mexican dish!
The perfect way to end your meal celebrating Cinco de Mayo is with a classic Mexican dessert, Tio Pepe's Churros! These sweet and sugary churros bake in just minutes and you will have hard time eating just one of these tasty treats!
Even the kids can enjoy this lime dessert! How does a Margarita Pie in a Glass sound? The recipe takes the citrus flavors of margaritas and turns them into a creamy pie dessert the entire family will love!
How do you plan to celebrate this Cinco de Mayo? Comment below some of your favorite Mexican dishes!
[1] http://www.history.com/topics/holidays/cinco-de-mayo
[2] http://latinamericanhistory.about.com/od/thehistoryofmexico/p/Seven-Facts-About-Cinco-De-Mayo.htm