Soups and Chilis to Keep Your Warm
Fall is here and following right behind is chilly weather. We all just want to cuddle up on the couch and enjoy a warm bowl of our favorite soup or chili! Our favorite soups and come from a variety of meat, veggies and stocks.
We love warm soups so much, we date them back all the way to 6000 BC to the very first soup made of hippopotamus – yuck! While January is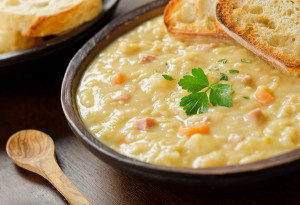 actually National Soup Month, we find ourselves devouring these chilis and soups from the start of fall to the end of winter. While in America, we eat our soups mostly hot, some places in Spain serve their stews cold[1]!
We love soup so much, we eat 10 billion bowls of soup every year! We can thank artist Andy Warhol for contributing to that number. He was once asked why he painted his famous Campbell's soup painting and he answered, "I used to have the same soup for lunch every day for 20 years.[1]" That's dedication!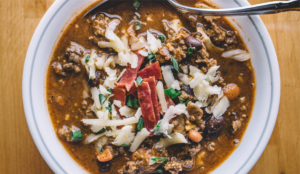 Chili is another one of our cold weather favorites. The first recorded batch of chili in America was in 1731 by a group of women from the Spanish Canary Islands who emigrated to America. Back then it was called "spicy Spanish stew" and we now call it "chili." Over the years, we have developed several kinds of chili including those without beans, vegetarian chili, chili made with pork, and chili with white beans and turkey or chicken[2]. That's a lot of chili!
 Take off the chill with these fabulous chili recipes: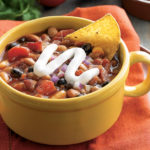 Pair these savory soups with hearty rolls and breads for a complete meal:
Or switch it up with these unique soup recipes and ideas:
What is your favorite warm bowl on a chilly fall evening? Share with us in the comments below!
[1] https://mobile-cuisine.com/did-you-know/soup-fun-facts/
[2] https://www.farmflavor.com/at-home/cooking/chilly-weather-means-chili-time/