Slam Dunk Food Options for March Madness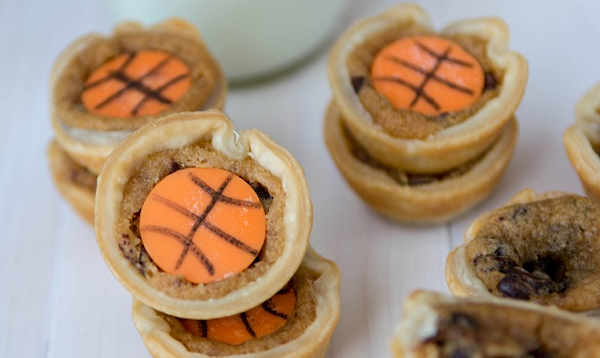 March Madness kicks-off on March 17. Whether you're rooting for the underdog or cheering on your alma mater, there's no better excuse this month to chow down on some satisfying snacks and drool-worthy desserts. From the first tip-off to the last buzzer, enjoy these all-star eats and treats!
According to a study done by GrubHub in 2014, pizza orders became 19 percent more common after fans' teams lost games, and dessert orders increased by 9 percent when their teams got knocked out of the tournament[1]. Don't let the losses get to you and always have delicious food on hand, because who can resist the joy of cheesy nachos or wings? And don't forget, you can plan your basketball food lineup with help from the frozen food and dairy aisles.
If you're hosting a viewing party or bringing a dish, we've got you covered from appetizer to dessert with convenient and easy-to-assemble recipes and products that are sure to be a slam dunk!
Will you be glued to the screen, watching the basketball games all month long? If so, make sure to plan ahead and bring along an all-star dish to share, or throw a hoops-watching party full of munchies no one will want to miss!
---
[1] http://ehstoday.com/health/don-t-let-march-madness-destroy-your-diet