Sizzling Meal Ideas for National Hot & Spicy Food Day!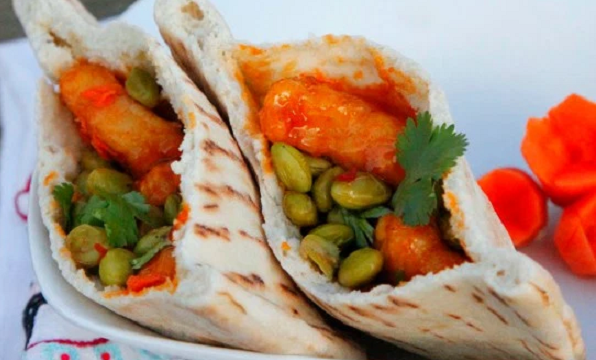 August 19th is officially National Hot & Spicy Food Day! The weather is hot so your food might as well be too – spicy hot, that is! Spice level is certainly subject to personal opinion. Some like it so spicy tears are running down their face, while others can barely stand mild salsa.
When you think of spiciness in a recipe or dish, some think of peppers as the source. Did you know there are hundreds, if not thousands, of varieties of peppers? To familiarize yourself with some of these varieties, check out Chowhound's guide to peppers that covers the look, size and spiciness of nearly 20 varieties[1]. Some of the most well-known peppers include bell (red, yellow and green) peppers,
jalapenos, poblano or ancho, habanero and chili peppers. Bell peppers are around the most mild, and ghost peppers are known to be the hottest peppers out there. If growing your own peppers to try in recipes is out of the question, hit the freezer aisle! Many brands offer pre-sliced or pre-cut peppers that reduce waste since you can use only what you need. Birds Eyes' Tri Color Pepper & Onion Blend and Pictsweet's Chopped Green Peppers take the hassle out of prep!
Now that you've got peppers on-hand, why not try these sizzling recipes to celebrate Hot & Spicy Food Day:
Or while you're at the grocery store, check out these spicy and ready-to-go meal product ideas:
How hot do you like it? Share your spice preference in the comments section below!
---
[1] http://www.chowhound.com/food-news/55198/know-your-peppers/