Share the Holiday Spirit with Edible Gifts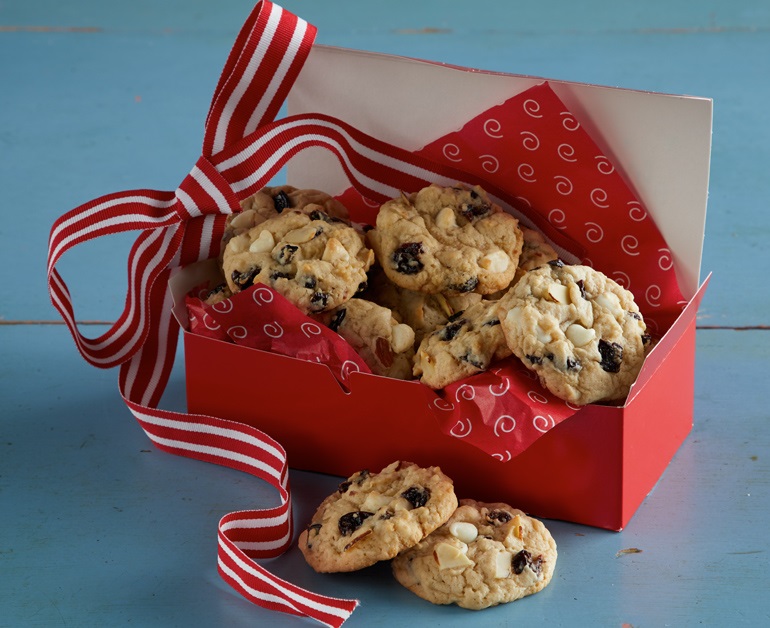 With Christmas fast approaching, the pressure is on to find the perfect gift for your spouse, children, parents, siblings, coworkers… the list goes on! Why not present them with something thoughtful and homemade like delicious holiday treats–they're edible gifts! 
It wouldn't be Christmas without cookies – these recipes are sure to please everyone on your list:
You won't want to give away these drool-worthy brownie and cookie bar recipes:
These assorted treats will satisfy any sweet tooth this Christmas:
Get your craftiness on and explore these simple tips and ideas for wrapping up your holiday baked goods and sweet desserts:
Pile your brownies or cookie bars into a single stack (ideally 2-5 bars) and place in a clear treat bag. Use your most colorful ribbon (curling or fabric) to tie a pretty bow!
If you're making cake pops or any candies/desserts on a stick, place a few in a mason jar and cover the entire jar with a clear bag, tying the top with ribbon.
Your local craft stores sell foldable treat boxes with holiday patterns or colors – simply line the boxes or tins with colored or glittery tissue paper and fill with your desserts.
If you don't have fancy, holiday-printed treat boxes or containers, cover up a plain box with wrapping paper or brown craft paper and add a gift tag and bow!
For smaller treats like fudge, truffles or candy, grab a mason jar and stuff it full of sweets, then tie a bow around the lid or just place an adhesive gift bow on the top.
Fill inexpensive clear, plastic cocktail cups with small treats (think caramel popcorn, candy bark, chocolate-covered pretzels, etc.) and cover with a plastic treat bag and bow.
Add some pizazz to a plain zipper baggie by writing a cute message in Sharpie (get creative with metallic colors!) or adding holiday stickers or gift tags to the outside.
For any desserts that are tied closed or use ribbon, include a gift tag with the recipient's name and a sweet message.
What are your holiday edible gift ideas?