Serve a Slice for Cheesecake Month Celebrations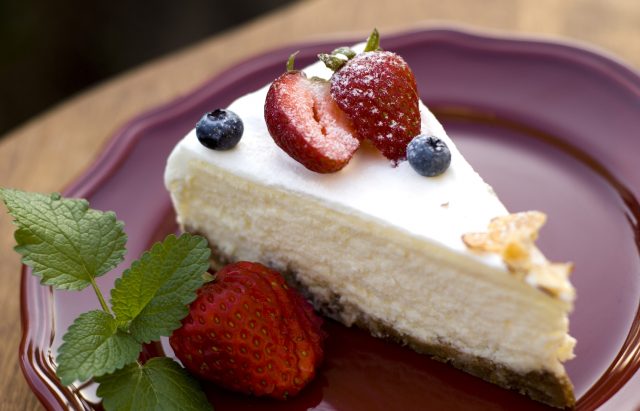 It is said that 99 percent of American consumers eat dessert with 70 percent doing so at least once a week.[1] In celebration of Cheesecake Month, buy or bake a slice of this delicious dairy treat. This sweet concoction is loved by many around the globe, but originated on the Greek island of Samos. With simple ingredients like flour, wheat, honey and cheese, cheesecake served in Greece was considered to be a good source of energy and was a popular wedding cake choice. It wasn't until the eighteenth century when Europeans started incorporating beaten eggs into their recipes instead of yeast, that the cheesecake we all know and love today got its essence of dessert-flavor.[2]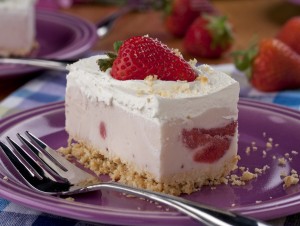 Since cheesecake is prevalent in countries around the world, the flavors and textures vary depending on location. Surprisingly, cream cheese was not seen in this cake until Americans added the component in 1872.
Here are a few variations from our nation and beyond to keep in mind when celebrating Cheesecake Month[3]:
New York: Classic New York style cheesecake is a stand-alone cake with no accompaniments needed because of its famous smooth-taste coming from a signature flavor element of extra egg yolks.
Chicago: To maintain a creamy consistency, sour cream is added to the mix.
Philadelphia: Known for being lighter and creamier than most, this is normally served with fruit or chocolate toppings.
St. Louis: With an additional layer of cake topping, this version is enjoyed as more of a gooey, butter cake.
Even though the main ingredients stay the same (cheese + wheat + sweetener), countries abroad differ in their cheese choices and include:
Italy with ricotta cheese
Germany prefers cottage cheese
Greece uses mizithra or feta cheese
Japan steers clear of cheese and combines corn starch and egg whites
For those at-home cooks and bakers, we have provided a few recipes and products to allow for restaurant-worthy cheesecake dishes.
No matter how you slice it, cheesecake is a quintessential dessert option that many of us can't resist! Celebrate Cheesecake Month and order your favorite flavor or make a homemade variation for family and friends.