Scrumptious Seasonal Recipes from Our Cool Food Panel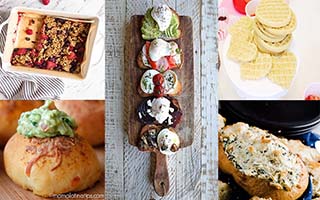 February has been a month of love, snacks and wholesome dishes. This month was celebrated with big days like the Super Bowl, Valentine's Day, National Pizza Day, and National Pancake Day, just to name a few. National Snack Food Month was also highlighted with wholesome snacks and favorite flavor cravings. February also marked the opening of the 2018 Winter Olympics. As we head into March and edge closer to the start of Spring, we want you to enjoy these delicious recipes from our Cool Food Panel one more time!
Billy of Chef Billy Parisi – Gourmet Breakfast Toast Recipes with Poached Eggs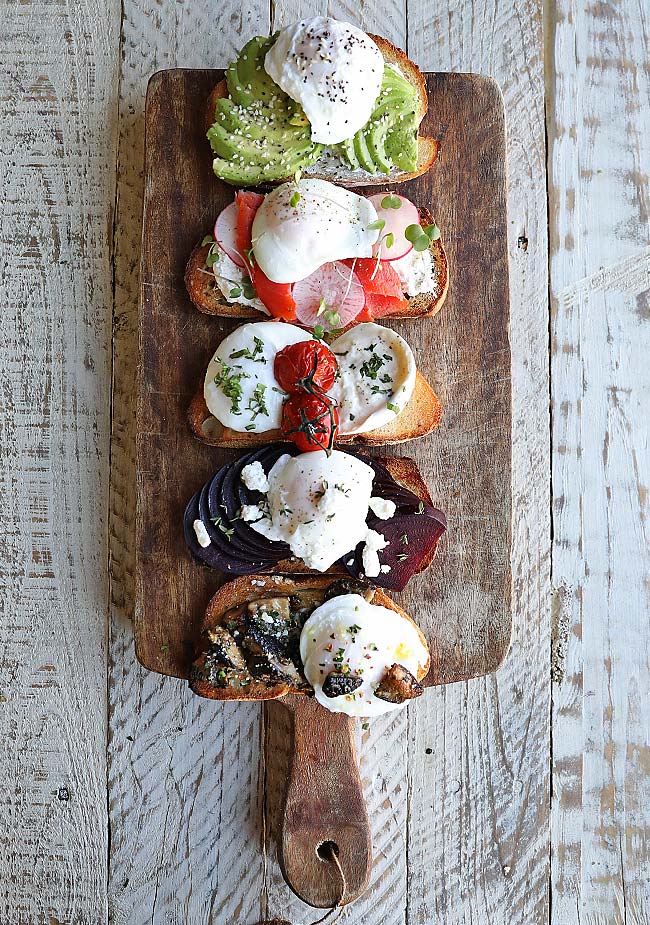 "When it comes to making breakfast, you've got to be able to prepare it in 15 minutes or less, which is why I came up with an assortment of recipes for these Gourmet Breakfast Toast Recipes with Poached Eggs.  There is no hour to get things prepped for feeding your family, unless of course you are in a nice restaurant preparing for guests.  Nope, my family is hungry in the morning and they want food NOW!  Regardless of any meal that I prepare, I always take a stroll down the dairy aisle where I almost always pick up a something new to try out.  Whether it be whipped cream cheese, almond milk or brown eggs like these GMO-free Nature Fed Eggs, there is always something I can get to help enhance my recipes."
Natalie of At Home with Natalie – Valentine's Day Mini Waffle Bar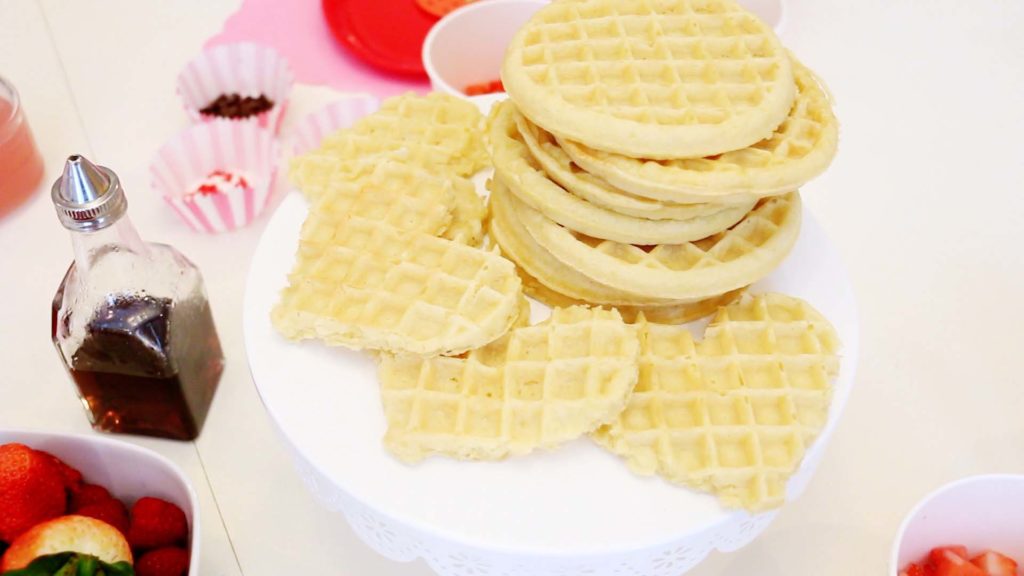 "We love celebrating the Holidays and making them special! With Valentine's day around the corner, I thought I would plan a mini waffle bar one morning! My kids are all about playing chef in our house and I thought it'd be so fun if they could work up their own little waffle masterpieces! Like the cooking shows they watch but EVERYONE wins! We already had a box of Eggo Waffles in our freezer (a favorite in our house!) so all I needed was to grab some fruit (fresh or frozen) and various sweets for toppings and I was ready to surprise the kids the next morning!"
Silvia of Mama Latina Tips – Ham, Cheese, and Chipotle Bread Balls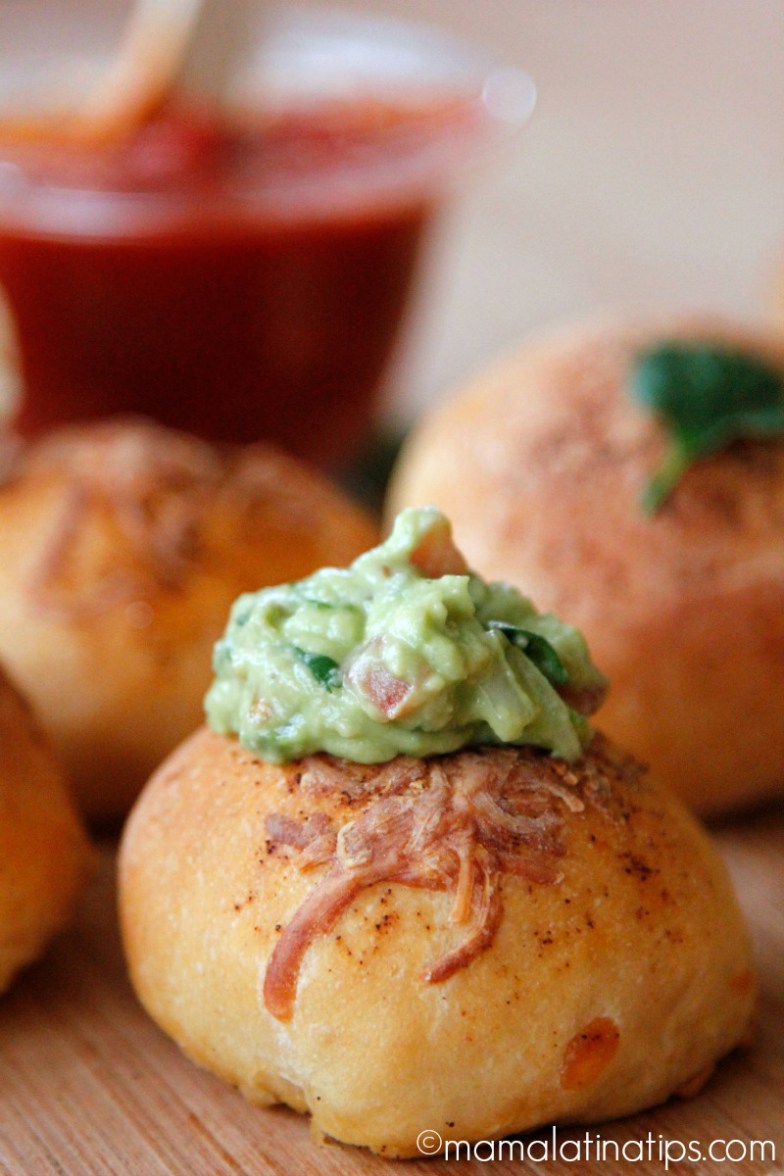 "Easy to make and perfect for a snack after school, mid-day, or anytime really, these ham cheese chipotle bread balls work great for parties, or while watching a movie, or playing board games with the family. The first time we tried Bridgford Ready-Dough White Bread at home we were so glad to see how easy and convenient it was. The bag comes with three frozen loaves, no mixing or kneading required (yay!). Just defrost the quantity you need, let it rise, bake and enjoy the fresh aroma coming from the oven. You can also create unlimited, flavorful combinations like cinnamon rolls, monkey bread or, as in today's recipe, irresistible, freshly baked ham cheese chipotle bread balls."
Christina of Dessert for Two – Mixed Berry Baked Oatmeal Bars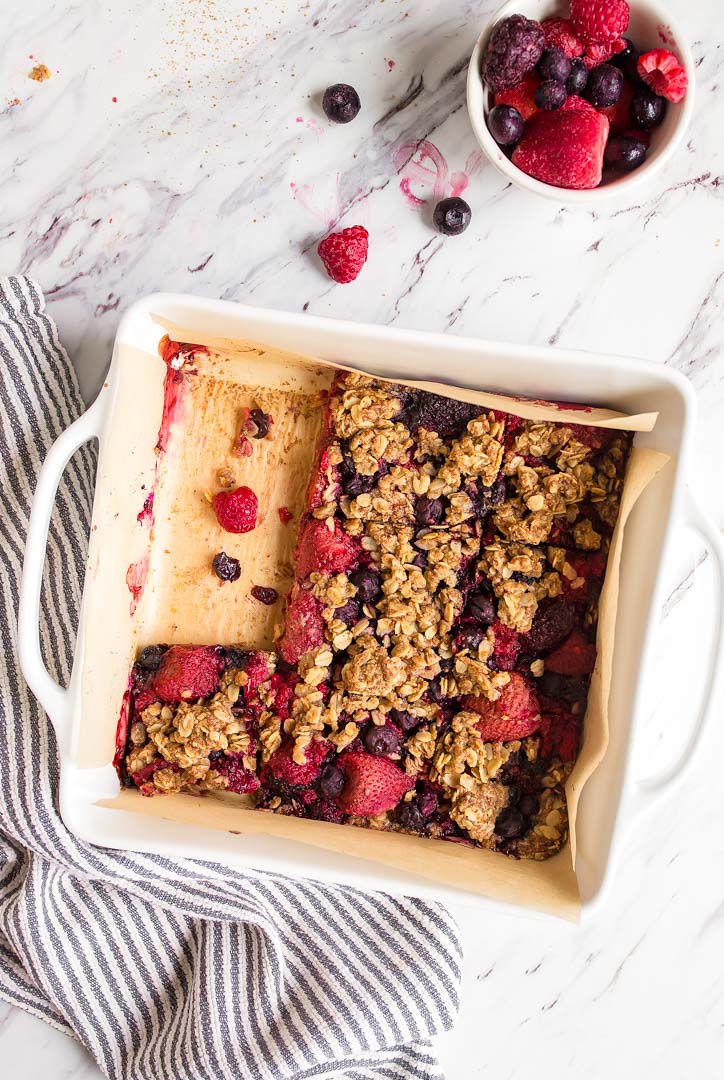 "These bars pack a punch with a full pound of frozen mixed berries. I use an entire bag of the new Sunkist brand of mixed berries, and I swear I'm not just saying this because this is a sponsored post, but these are seriously the highest-quality frozen berries I've ever bought! I even emailed the PR rep to say how impressed I am, because when I defrosted the berries on the counter, they held their shape! I'm so appreciative of the high convenience factor here—a healthy breakfast for Camille using berries that I can always keep in the freezer. Plus, these mixed berry baked oatmeal bars cut easily into squares and hold their shape in a lunch box. You're looking at my new favorite recipe that's going on the weekly meal plan list!"
Derek of Dan with a Pan – Spinach Artichoke Dip in a Bread Bowl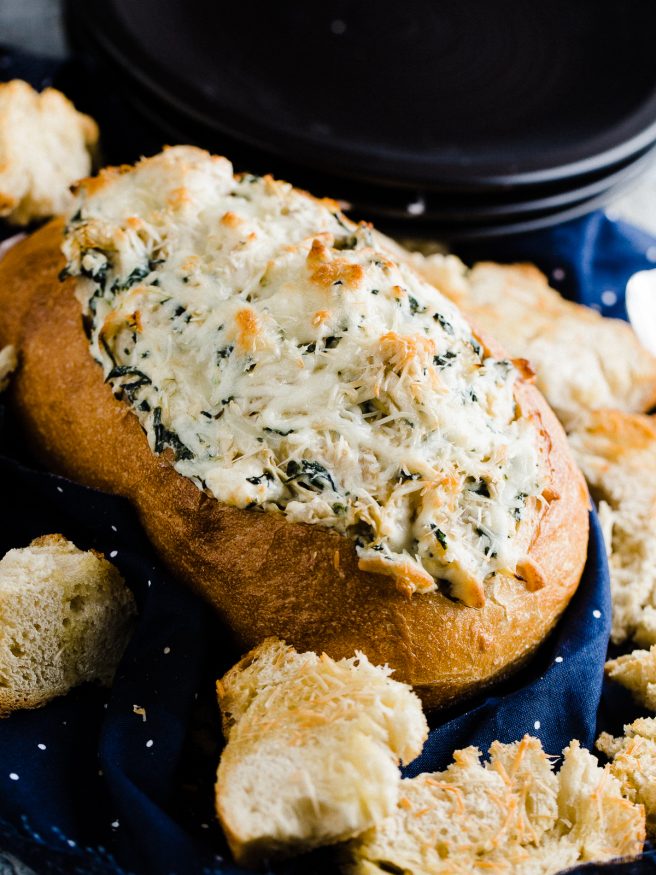 "During my last trip down the dairy aisle at the grocery store, I picked up a variety of Kraft cheeses to make sure this recipe had real, quality cheese. Their cheese always tastes delicious, and their mozzarella always melts really well! Especially Kraft's cream cheese. When I'm checking out all the different cream cheese in the dairy aisle, I always come back to my tried and true Philadelphia Cream Cheese. Especially when cooking! When preparing your spinach artichoke dip bread bowl, toast the bread that is cut out and use it to dip. I like to drizzle some olive oil over the bread, then add a little more of that Kraft Parmesan cheese on top and toast it all together with the bread bowl."
What is your favorite recipe from our Cool Food Panel? Share it with us on Facebook, Twitter, Instagram, or Pinterest!