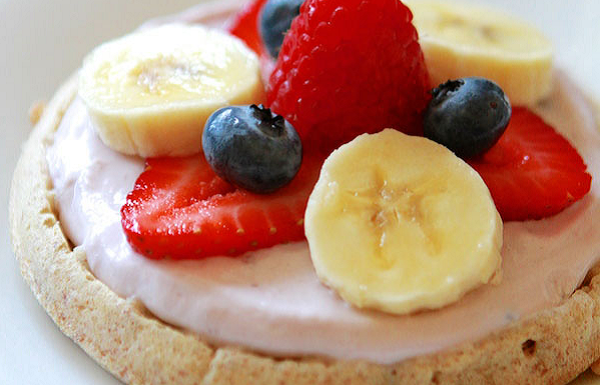 Now that kids are back in school and spending five days away from home for most of the day, parents have to keep quick and satisfying breakfast and lunch options at the ready. Since many kids eat breakfast at home or on the go and consume lunch at school (whether purchased or from a brown bag), the struggle is real, especially when planning and preparing two meals a day for five days a week. That's 10 meals a week per child and doesn't even count dinner! But, don't worry because we've got you covered with a range of options for breakfast and lunch.
One of our favorite ways to find culinary inspiration – other than browsing the grocery aisles – is searching Pinterest. Did you know, since the beginning of July, there have been 72 million back-to-school Pins[1]? From organization tips to clothing trends, backpack styles and lunch ideas, it seems everyone is interested in everything school-related. Now, we'll defer to the experts for clothing and backpacks, but we're the experts on all things food[1]!
Four Back-to-School Trends Spotted on Pinterest:
Boring lunches no more! Pinterest readers and Pinners are loving creative lunch box ideas. Think bento boxes, unique combinations and pairings.
Sandwiches still reign supreme, but they're now including elaborate art, from cut-outs to silly faces and characters.
Fear not because your lunch can stay the perfect temperature with hacks for keeping food hot.
Breakfasts may need to be eaten in the carpool lane, so grab-and-go breakfasts are a hot commodity! Take it to go, with muffin pan creations, portable handhelds and Mason jar parfaits.
Make the school season a breeze with these tasty and oh-so-simple options the kids (and probably the parents too) will love!
LUNCH

Orange Chicken Pita Pockets with Spicy Edamame are individually portioned and budget-friendly – perfect for a week's worth of lunches.
Avocado Cream Cheese Snack Roll-Ups are bite-sized, super tasty and will fast become a household favorite!
Kids will love finding mouthwatering macaroni transformed into Broccoli and Cheese Pasta Cupcakes in their lunchbox.
Salmon and Sweet Pea Salad is a healthy twist on your average tuna/fish salad— add some chips or carrots, and you've got a full lunch.
Looking for even more back-to school tips? Look no further than Katie Workman, who recently shared her top eight food trends for the new school year on AOL.com.
Here is a snapshot of what Katie had to say:
Gluten-free continues to be a huge and growing trend, with all kinds of frozen and refrigerated options such as pizzas, pasta, waffles and ethnic-inspired cuisine conveniently available.
The frozen food aisles gets more and more international all the time, with global flavors being seen in many of the convenient products available, such as Asian stir-fries, Indian flavored chicken dishes and Mediterranean pizza options.
Lots of fridge and freezer staples make great midday snacks, such as frozen edamame pods with a sprinkling of salt and lemon juices, cheese sticks with flavorings like jalapeno (which my older son really likes), mini pizzas found already-made in the freezer aisle which you can add a couple of extra toppings to, if you like.
Juices aren't just for drinking anymore either, as they can be used in marinades, dips and desserts. From orange, grapefruit to cranberry, juices have endless creative possibilities from breakfast to dessert.
What's your go-to breakfast and lunch to make for your child? Will you be incorporating any Pinterest inspirations this fall? Share with us in the comments below.
[1] http://www.buzzfeed.com/mikespohr/19-back-to-school-trends-that-are-blowing-up-on-pinterest#.owzmGJ6yn