The Rich History of Philadelphia Cream Cheese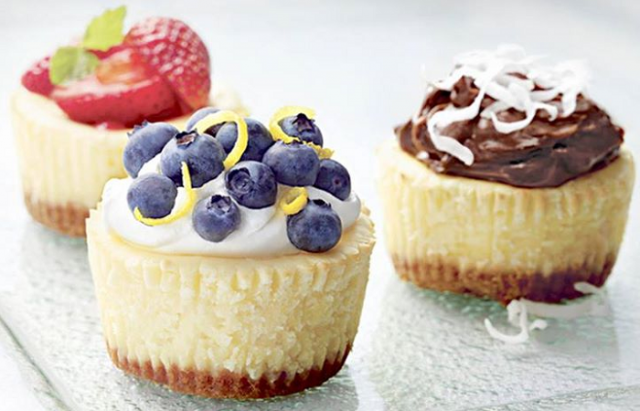 When you break open the silver foil of a brick or tub of PHILADELPHIA Cream Cheese, you know something delicious is going to happen! It's been an American favorite for nearly 140 years. It's what makes everything from savory dips and cheese balls to cheesecake recipes smooth, creamy and delicious.
Cream cheese recipes range from brunch-time favorites like stuffed French toast to cream cheese appetizers like crab rangoon. And then, too, there's everyone's favorite cake and cupcake topper: cream cheese frosting recipes. Find out more about this iconic American brand—and how you can work more cream cheese goodness into your cooking.
It's 1875. The Kentucky Derby is run for the first time. A pound of coffee costs about 25 cents. And in Chester, New York, William A. Lawrence starts adding cream to Neufchatel cheese—calling the resulting deliciousness "cream cheese." Mr. Lawrence didn't actually invent cream cheese—family farms had been making it in small batches for years—but he was the first to mass-produce it. In 1880 his New York distributor, Alvah L. Reynolds, created the name—PHILADELPHIA, a nod to the sterling cheese-making reputation PHILADELPHIA had—and a great American brand was born.
Now as then, great cream cheese starts with fresh local milk and real cream. The silver foil-wrapped brick of PHILADELPHIA Cream Cheese on your counter now went from the dairy to the creamery's fridges in just 6 days—that's how the standard is set. And that's why recipes made with PHILADELPHIA always taste better!
Get your party off to the most delicious start imaginable with smooth and creamy dips, spreads, cheese balls and other cream cheese appetizers. They really do have a recipe—or several!—for every occasion.
Who honestly doesn't like pizza? Dip into this delicious Layered Pizza Dip with everything you love about pizza in one perfect dip!
Say cheese! Get the party started with this nutty and cheesy Party Cheese Ball that is sure to be a hit with all of your guests.
In addition to making creamy, savory appetizers, PHILADELPHIA helps make entrées better, too!
Satisfy any sweet tooth with the hundreds of unique desserts featuring this dairy star!
Having trouble deciding your favorite flavor or cheesecake? Well you don't have to with these yummy Mini Cheesecakes. Whether you prefer a fruit topping or chocolate, make these miniature cheesecakes your own!
As if the cookies weren't amazing enough, these decadent OREO Cookie Balls are guaranteed to satisfy your sweet tooth!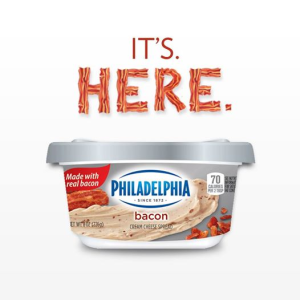 Don't forget to check out PHILADELPHIA's newest cream cheese spread: Bacon!
No matter which way you decide to use PHILADELPHIA Cream Cheese, you know that what you build with the amazing silver foil-wrapped brick will be awesome! What's your favorite way to enjoy cram cheese? Share with us in the comments below!
PHILADELPHIA Cream Cheese is a member of the National Frozen and Refrigerated Foods Association and part of this post originally appeared on The History of Cream Cheese.
About PHILADELPHIA Cream Cheese Philadelphia, a Kraft Foods Group brand, is America's number-one selling cream cheese.  Originally created 140 years ago in New York by dairyman William Lawrence, the brand was named Philadelphia as the city at the time was synonymous with high quality, as was the product.  To ensure the quality and delicious taste of its product,Philadelphia always operates with high standards.  Philadelphia has a variety of flavors and forms of cream cheese.
About Kraft Foods Group Kraft Foods is one of North America's largest consumer packaged food and beverage companies, with annual revenues of more than $18 billion. With the spirit of a startup and the soul of a powerhouse, Kraft has an unrivaled portfolio of products in the beverages, cheese, refrigerated meals and grocery categories. The company's iconic brands include Kraft, Capri Sun, Jell-O, Kool-Aid, Lunchables, Maxwell House, Oscar Mayer, PHILADELPHIA, Planters and Velveeta. Kraft's 22,500 employees in the U.S. and Canada have a passion for making the foods and beverages people love.