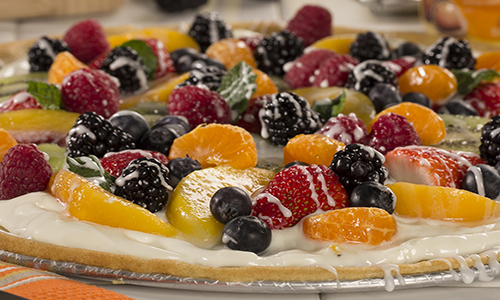 Recipe At A Glance
10 ingredients
15-30 minutes
8+ Servings
Mr. Food Test Kitchen has the perfect summer dessert to keep everyone happy! Serve up a big slice of Tutti Frutti Dessert Pizza after dinner and watch as your family's faces light up!
Sponsored By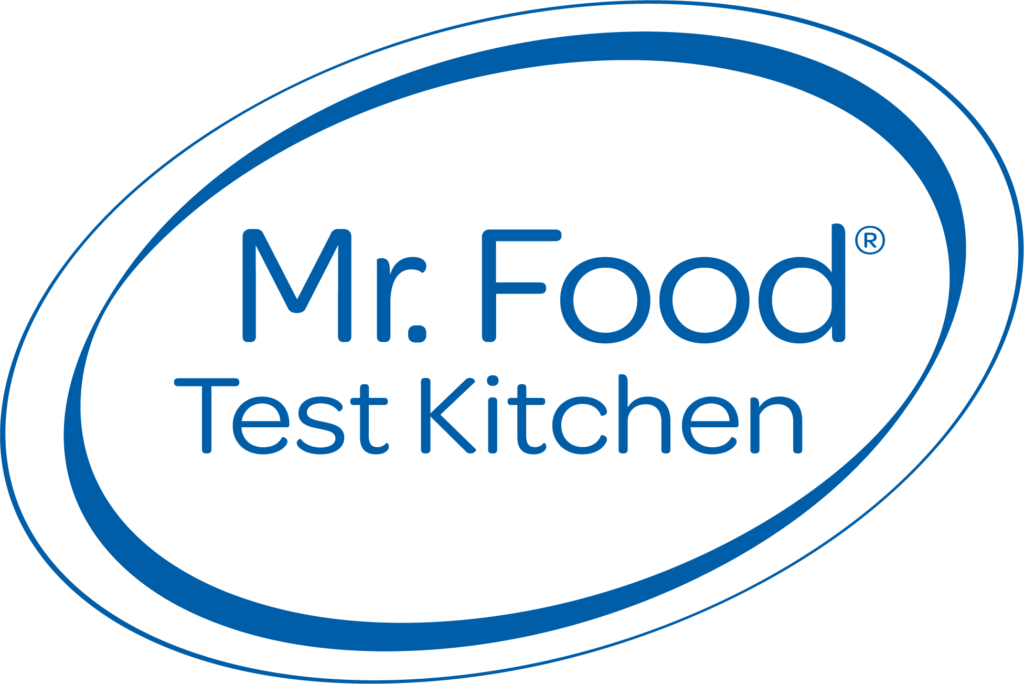 Recipe Ingredients
1 (16.5-oz.) pkg. refrigerated sugar cookie dough, cut into 1/2-in. slices
1 (8-oz.) pkg. cream cheese, softened
1 1/4 cup confectioners' sugar, divided
3 Tbsp. refrigerated hazelnut coffee creamer
2 cups frozen or fresh sliced peaches
1 cup frozen or fresh sliced strawberries
1 cup frozen or fresh blackberries
1/2 cup frozen or fresh blueberries
2 tangerines, peeled and separated into segments
1 kiwi, peeled and sliced
Recipe Directions
Preheat oven to 350F. Coat a 12-inch pizza pan with cooking spray.
Place cookie slices on pan and press together with lightly floured fingers, forming 1 large cookie.
Bake 9 to 11 minutes, or until top is light golden; let cool.
Meanwhile, in a large bowl, beat cream cheese, 3/4 cup confectioners' sugar, and 2 tablespoons hazelnut creamer until fluffy. Spread cream cheese mixture over cooled cookie dough and top with assorted fruit.
In a small bowl. mix remaining confectioners' sugar and remaining hazelnut creamer. Drizzle over fruit, slice and serve.