S'mores Milkshake for Two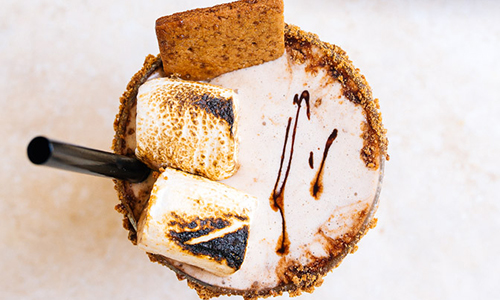 Recipe At A Glance
12 ingredients
15-30 minutes
2 Servings
Dessert for Two has turned a summertime favorite into a delcious milkshake. S'mores milkshake for two is a campfire favorite now in a cool, ice cream shake! Make it from scratch or take help from the store!
Featured Product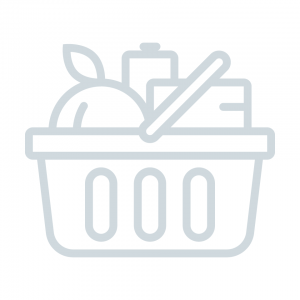 Breyers Natural Vanilla Ice Cream
Recipe Ingredients
Milkshake
8 large Marshmallows
4 big scoops of Breyer's Natural Vanilla Ice Cream
1 c. milk
1/4 c. chocolate sauce (recipe below)
Homemade Chocolate Sauce:
1/3 c. water
2 Tbsp. granulated sugar
2 Tbsp. honey
1/4 c. unsweetened cocoa powder
1 oz. chocolate, chopped
pinch of salt
1/4 tsp. vanilla extract
Recipe Directions
First, thread the marshmallows on a chopstick or skewer, and use a culinary torch to toast them to your liking. Set aside.
Next, make the chocolate sauce (if you're not using store-bought): combine all ingredients except the vanilla in a small sauce pan. Bring to a simmer while whisking constantly. Remove from the heat and stir in the chopped chocolate until melted. Stir in the vanilla, and then let cool completely.
To make the milkshake: combine the marshmallows, ice cream, graham crackers and milk in a blender. Blend until mostly smooth. Let rest for a few minutes to soften the graham crackers.
Meanwhile, drizzle chocolate sauce inside two 8-ounce serving glasses. Divide the milkshake between the two glasses.
Serve, garnishing with extra marshmallows, if desired. You can also dunk the rim of the glass in chocolate syrup and then crushed graham cracker crumbs.
Serve immediately.