Recipe At A Glance
14 ingredients
Under 15 minutes
4 Servings
Delicious French toast with an accompanying peach compote. This Peach Melba French Toast is the ultimate breakfast!
Sponsored By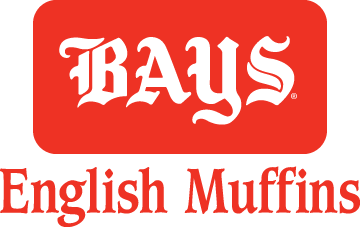 Recipe Ingredients
4 Bays English Muffins, split
3 eggs
3/4 cup milk or half-and-half
2 Tbsp. Amaretto (optional)
1/2 tsp. vanilla
1/8 tsp. salt
1/8 tsp. ground nutmeg
6 Tbsp. butter, divided
4 medium peaches, sliced
3/4 cup apricot spread or preserves
2 Tbsp. Amaretto or orange juice
1/2 pint fresh raspberries
Confectioner's sugar
Fresh mint sprigs
Recipe Directions
Arrange muffin halves in a large, shallow baking dish. In a medium bowl, combine eggs, milk, Amaretto, vanilla, salt and nutmeg; whisk thoroughly to combine. Pour over muffins, turning to coat evenly. Cover and refrigerate several hours or overnight.
To cook, heat 2 tablespoons of butter in a large skillet. Add muffins halves and cook over medium-high heat until browned, turning once. Remove from skillet and keep warm. Repeat with remaining muffins and butter.
Heat remaining 2 tablespoons butter in the same skillet. Cook peaches until slightly softened, 2 to 3 minutes. Stir in apricot spread and Amaretto. Heat until mixture bubbles.
To serve, cut French toast slices in half. Arrange 3 pieces on each plate. Spoon some peach compote over each serving. Sprinkle with raspberries and confectioner's sugar. Garnish with mint sprigs, if desired.