Mint Ice Cream Brownie Delight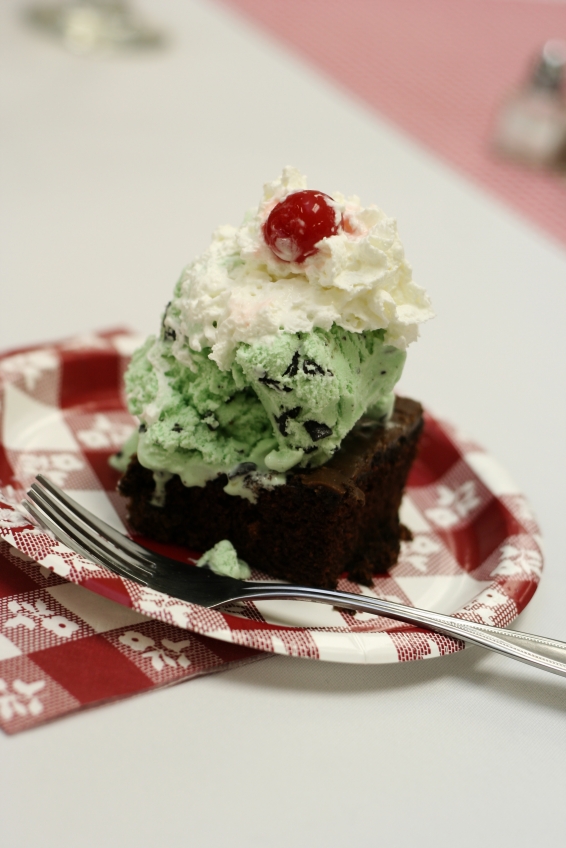 Recipe At A Glance
9 ingredients
15-30 minutes
8+ Servings
Double the delight of family and friends when you serve this delicious brownie and ice cream dessert. This Mint Ice Cream Brownie Delight is easy to prepare!
Sponsored By
Recipe Ingredients
1 pkg. fudge brownie mix, family size
1/2 gal. mint chocolate chip ice cream
8 oz. carton whipped topping
12 maraschino cherries (optional)
1 cup whipping topping
1/2 cup light corn syrup
6 oz. semisweet chocolate chips
6 oz. bittersweet or dark chocolate chips
additional whipped topping for serving (optional)
Recipe Directions
Prepare, bake and cool brownies according to package directions.
Cut brownies into 12 servings and set aside.
To make fudge sauce, bring whipping cream and corn syrup to simmer in medium saucepan.
Remove from heat and add chocolate chips; stir until smooth.
To serve, assemble by starting with ice cream in bowl. Top with brownie, then add a smaller scoop of ice cream. Drizzle with warm fudge sauce. Add a dollop of whipped topping and garnish with a cherry.
Enjoy!