Li Hing Mango Coconut Smoothie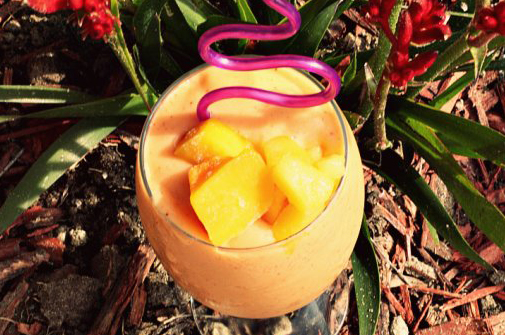 Recipe At A Glance
4 ingredients
Under 15 minutes
2 Servings
Our Cool Food Panelist, Estela from weeklybite is celebrating March Frozen Food Month with a sweet smoothie for the warm weather! Using frozen mango and pineapple chunks, this recipe is sure to be a spring and summer hit in your household!
Recipe Ingredients
1 cup frozen mango chunks
1 cup frozen pineapple chunks
1 cup (more for desired thickness) of low-fat coconut milk
2 tsp. Li Hing powder (optional) -this powder provides a sweet & sour tangy flavor
Recipe Directions
Place all ingredients in blender and blend until smooth. Add more coconut milk if needed for desired thickness.