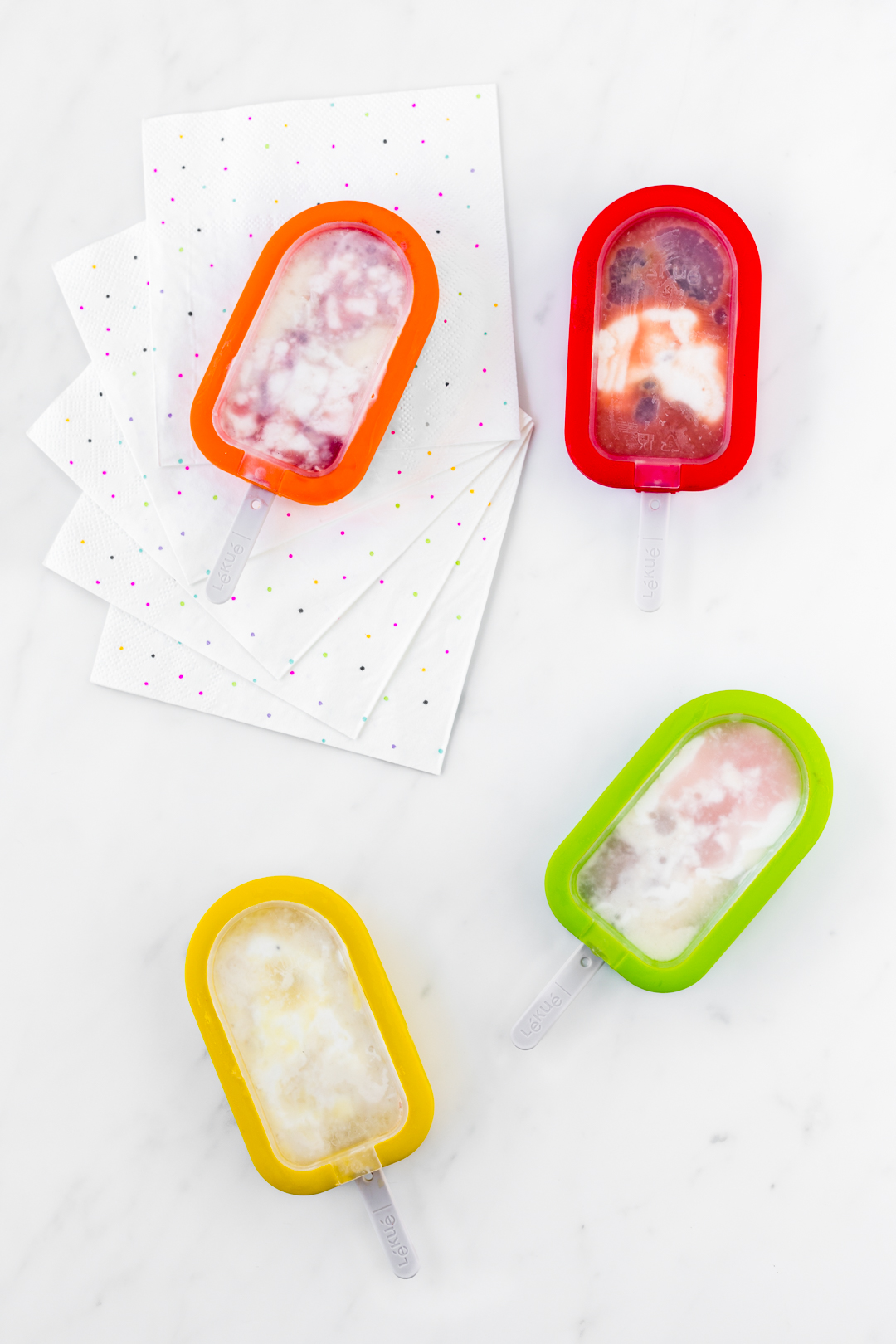 Recipe At A Glance
2 ingredients
Over 30 minutes
4 Servings
These DIY Creamy Juice Ice Cream Popsicles from Cutefetti are the perfect treat to cool you down when the temperatures heat up!
Featured Product
Cool Whip Original
Recipe Ingredients
1/2 of the mixture is your choice of juice (like Tropicana, Naked Juice or Florida's Natural Orange Juice)
1/2 of the mixture pairs 1/4 your choice of ice cream or frozen yogurt (like Kemps) combined with 1/4 Cool Whip
Recipe Directions
To get the exact measurements and find the exact amount needed for your molds, add water to the molds up to the top and then pour the water into a measuring cup.
Simply add the mixture to your molds and freeze completely. No less than 4 hours until frozen through.