Chimi Stuffed Peppers Piquante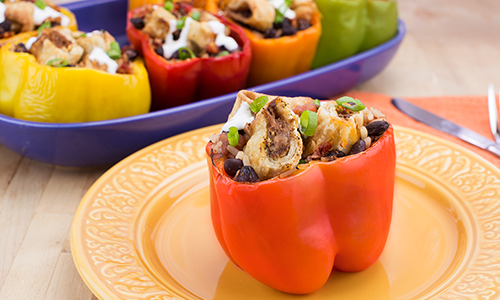 Recipe At A Glance
6 ingredients
Over 30 minutes
8+ Servings
It's what's on the inside that counts.
Sponsored By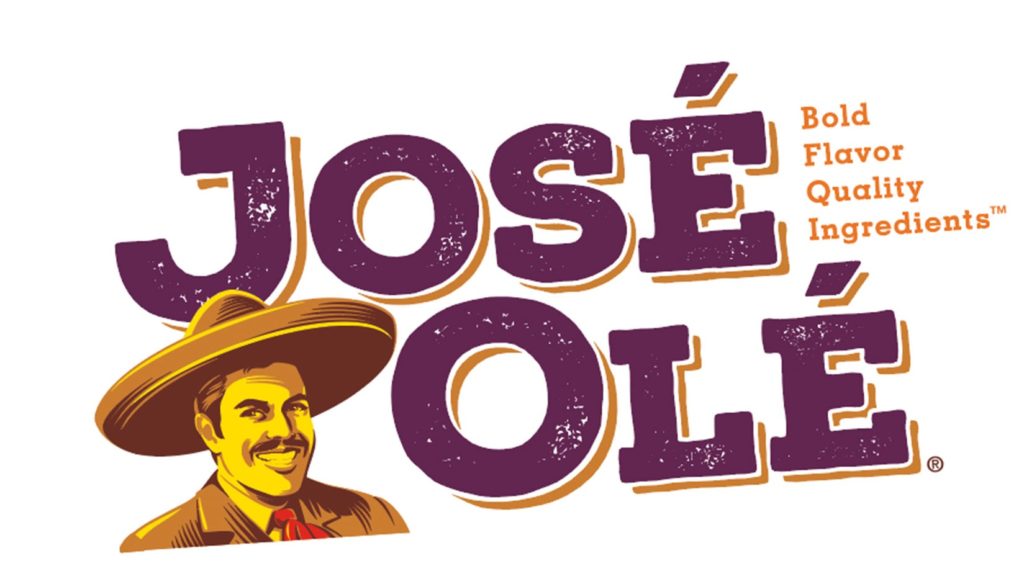 Recipe Ingredients
1 (18 oz.) box José Olé® Steak and Cheddar Mini Chimichangas prepared according to package directions, chopped into quarters
8 medium green, red, orange and yellow bell peppers (2 of each color)
2 (15 oz.) cans black beans, rinsed and drained
2 (12 oz.) jars or 1 (20 oz. or larger jar) mild or medium salsa piquante
1 (8.8 oz.) pouch fully-cooked rice
Optional toppings: sour cream, shredded cheese, scallions, and black olives
Recipe Directions
Preheat oven to 350°F.
Cut tops off peppers and scoop out any seeds and white membrane.
Arrange peppers, cut-side up in a 9×12″ baking pan.
In a large mixing bowl, combine the Chimichanga pieces, black beans, salsa and rice.
Fill each pepper "cup" to the brim. Place baking pan on a cookie sheet to catch any spills.
Add about 1/4" water to bottom of baking pan.
Cover with aluminum foil and bake 25 minutes.
Remove foil and continue baking for an additional 15 minutes.
Carefully transfer peppers to a large serving dish using a slotted spoon.