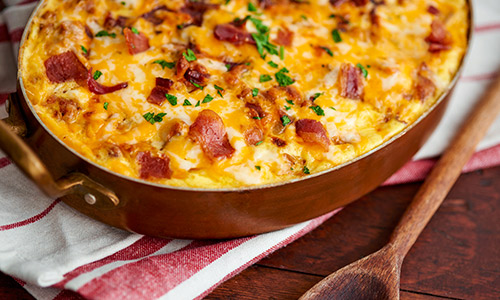 Recipe At A Glance
6 ingredients
Over 30 minutes
6 Servings
Wake up your family to a delicious Borden® Cheese Breakfast Casserole.
Sponsored By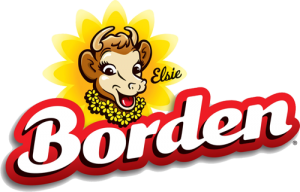 Featured Product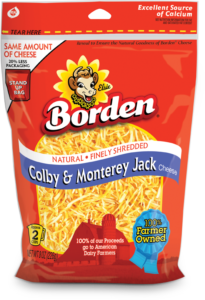 Borden® Cheese Colby & Monterey Jack Shreds
Recipe Ingredients
1 lb. bulk pork sausage
1 bag (32 oz.) frozen potato rounds
10 eggs
1  cup milk
2  cups Borden® Cheese Colby & Monterey Jack Shreds
8 slices bacon, cooked crisp and drained
Recipe Directions
PREHEAT oven to 350°F. Spray a 9 x 13 baking dish with non-stick cooking spray.
HEAT a non-stick skillet over medium-high heat until hot. Add the sausage to the skillet and cook, stirring occasionally, until browned; drain and set aside.
PLACE the potato rounds in the prepared baking dish. Arrange the cooked sausage evenly over the potatoes. Beat the eggs with the milk in a medium bowl or a 1-quart glass measure. Pour egg mixture over potatoes and sausage. Sprinkle cheese over eggs. Crumble bacon over cheese. Cover with foil and bake for 40 minutes or until eggs are set and the dish has cooked through. Uncover and bake and additional 10 minutes.