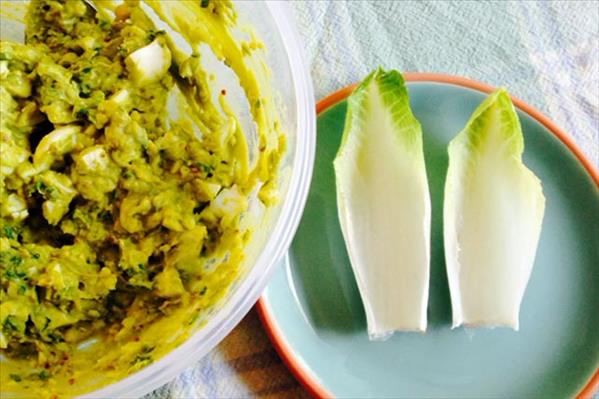 Recipe At A Glance
0 ingredients
15-30 minutes
6 Servings
For this twist on regular egg salad, we have replaced the mayonnaise with vitamin- and nutrient-packed avocado, one of our favorite summer ingredients.
Sponsored By
Recipe Ingredients
• 6 NestFresh Eggs, hardboiled, peeled, and chopped
• 1 ripe avocado, chopped
• 2 tablespoons prepared mustard
• 1 tablespoon green onions, chopped
• 1 tablespoon parsley, chopped
• 1 tablespoon lemon juice
• Salt and pepper to taste
Recipe Directions
1. Mix all of the ingredients in a large bowl until evenly mixed and coated.
2. Serve on bread, greens, or endives, as seen here.
Other Recipes You Might Like