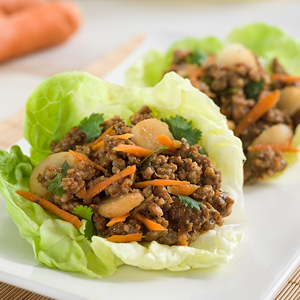 Recipe At A Glance
10 ingredients
Under 15 minutes
6 Servings
Bob Evans' famous original sausage roll mixed with hot spices and wrapped in a cool lettuce roll makes for a delicious dish of Asian Sausage Lettuce Cups.
Sponsored By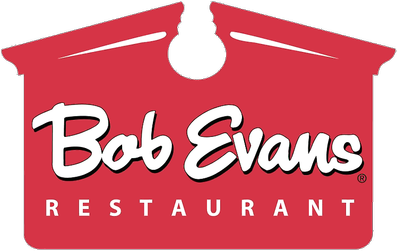 Recipe Ingredients
1 carrot shredded
4 oz. sliced mushrooms
1 can (8 oz.) diced water chestnuts, drained
1/4 cup Hoisin sauce
1/4 cup ketchup
1 tsp. roasted red chili paste
2 T. lime juice
2 T. minced cilantro
1 head Bibb lettuce
Recipe Directions
In medium skillet over medium heat crumble and cook sausage.
Add carrots and mushrooms and cook until sausage is browned and vegetables are tender.
Stir in water chestnuts.
Reduce heat to low.
In small bowl combine Hoisin sauce, ketchup, red chili paste, lime juice and cilantro.
Stir into sausage mixture and cook until hot.
Spoon sausage mixture into each lettuce leaf to serve.
Other Recipes You Might Like