Raise a Glass to National Orange Juice Day!
Can you smell that bright, cheery and citrusy aroma? It is of course orange juice and we're celebrating National Orange Juice Day today—because who doesn't love a holiday for a nostalgic and delicious beverage? Did you know orange juice is one of the most nutrient-rich fruit juices commonly consumed in the United States? It provides a good source of vitamins for heart health and has many antioxidants[1].
Here are just a few of its nutritious benefits[2]:
Vitamin C: One 8-ounce glass provides over 100% of the recommended daily value.
Potassium: Each 8-ounce glass of 100% OJ is a good, refreshing source of potassium.
Fat-free: Each 8-ounce serving of orange juice is naturally fat-free.
You may be thinking a glass of OJ is part of your morning routine and nothing else, but this beverage can be consumed at just about any time of day. A glass of ice cold OJ with pancakes is an all-time favorite, but using it as a marinade or flavorful accent in a side dish is even more spectacular. Check out some of our favorite recipe variations using orange juice below.
Showcasing OJ from morning to night: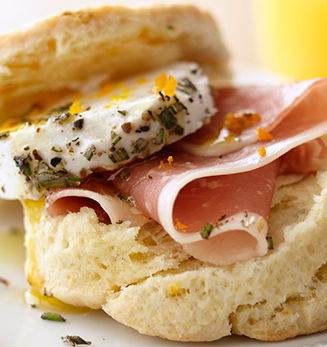 Let's raise our glass to the deliciousness of OJ! How else do you enjoy orange juice?
---
[1] http://www.tropicana.com/#/trop_healthbenefits/hbMain.swf
[2] https://floridasnatural.com/our-juices/benefits-of-juice.php