Pumpkin, Spice & Everything Nice!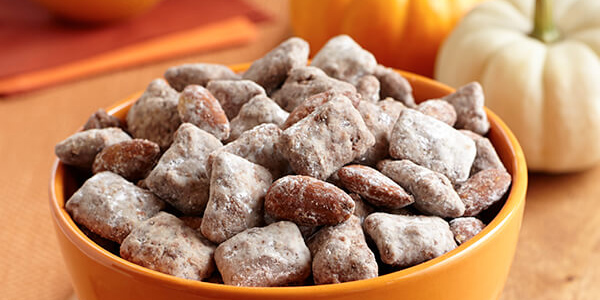 It's FINALLY time for pumpkin + pumpkin spice flavor to return to our kitchens, favorite stores and products. We-re not the only ones; Americans love pumpkin so much that last year 37 percent of the population bought a pumpkin-flavored item[1]. We also buy enough pumpkin spice flavored items to make the economic market skyrocket. Pumpkin spice is a $361 million dollar franchise each year.

So, to the disappointment of your imagination, pumpkin spice doesn't always include real pumpkin. Most times, pumpkin spice is the spices used to flavor a pumpkin pie such as cinnamon, nutmeg, ginger and cloves[2]. 🙁
We wanted to spread the pumpkin love by sharing our favorite pumpkin and pumpkin spice products:
Pumpkin isn't just about baked goods and beverages. Check out these savory pumpkin recipes:
No one will be able to resist these pump-tastic pumpkin recipes:
What is your favorite way to indulge in pumpkin and pumpkin spice? Share with us in the comments below!
[1] https://www.cnbc.com/2015/09/22/5-key-facts-about-pumpkin-spice-mania.html
[2] http://www.smosh.com/smosh-pit/articles/five-facts-you-didnt-know-about-pumpkin-spice