Praise to French Toast Day!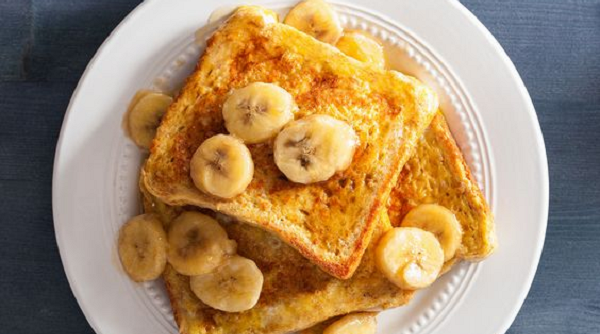 Happy National French Toast Day! There's so much to adore about this dish made of bread soaked in milk, then in beaten eggs and then fried or baked. While French is in the name, French toast isn't actually French! The earliest known reference to French toast is in the Apicius, a collection of recipes from the early 5th century AD. French toast existed as early as the age of the Roman Empire[1].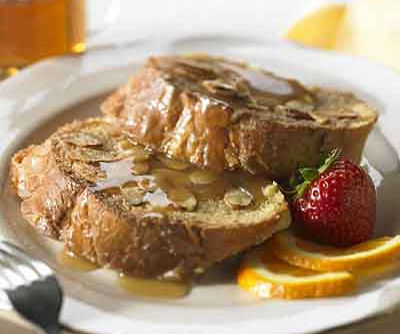 In the 15th century English court of Henry V, a version of the French toast called "pain perdu" or "lost bread" was very popular. Then, it was called "lost" bread because the recipe called for soaking hard or stale bread in a milk and egg mixture, then frying it. Pain perdu is what the French call French toast today[1].
So how did French toast come to get it's name? According to legend, an Albany, New York innkeeper named Joseph French created the dish in 1724. He advertised it as "French Toast" because he forgot the apostrophe[1]!
Now that we know the modern French toast did not actually come from France, let's move on to more important things! Take the labor out of cooking French toast by picking up these delicious products in the frozen food breakfast section.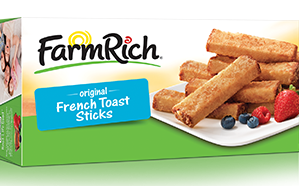 If you're looking to step up your French toast game, then give these recipes a try:
While you may think of French toast as only being sweet, you'll be pleasantly surprised over how scrumptious these savory French toast recipes are:
What's your favorite way to indulge in French toast? Share with us in the comments below!
---
[1] http://www.neatorama.com/neatolicious/2013/10/17/French-Toast-Isnt-French-Heres-How-It-Got-Its-Name/