PO-tato, PA-tato—Cheers to National Potato Day!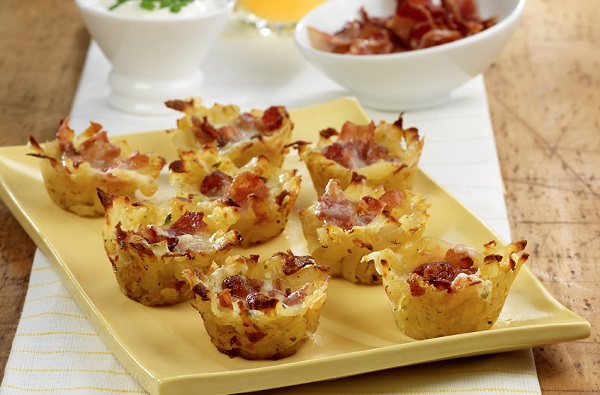 Happy National Potato Day! Whether one considers them a vegetable or a starch, potatoes are an adaptable food with a rich history and great variety of cooking uses during the fall season. "Spuds" are the world's fourth largest food crop, with the first permanent potato patches established in 1719 in the Thirteen Colonies[1]. More than a century later, Idaho state began growing potatoes and developed the Russet variety[1]. Idaho later became the largest potato harvester, producing approximately 14.2 billion pounds annually according to the 2012 crop[3]. Today there are thousands of potato varieties, but among the most popular are Yukon Gold, Red, Petite, Kennebec, Desiree and Fingerling[4].
Take a look at these fascinating facts about potatoes:
French fries —one of the most popular uses of potatoes—weren't around in America until Thomas Jefferson's presidency, when they were served at a White House dinner[2]. The origin of potato chips can be traced back to 1853 when Commodore Cornelius Vanderbilt sent his too-thick potatoes back to the kitchen. To appease the railroad tycoon, Chef George Crum sliced the potatoes paper thin and fried and salted them, creating what people know and love as potato chips[1]. Today, the largest application of potatoes is frozen fries, at 34 percent of total potato utilization (2012)! Fresh potatoes are the next largest utilization at 28 percent, while other frozen potato products take up 5 percent[3] .

There are so many ways to cook, bake, boil or fry potatoes. No matter which you choose, it's always delicious! Check out some of these recipes and ways to serve these special spuds: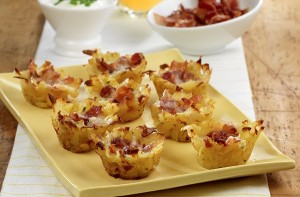 Don't feel like mashing potatoes by hand or dicing them up yourself? There are a variety of helpful products in the frozen and dairy aisles at your grocery store. These potato products cut down on prep, giving you more time to enjoy your meal!
Whether you buy a bag of potatoes and cook them at home or grab a convenience pack of pre-cut, seasoned potatoes from the cool aisles of the grocery store, potatoes are a fun, fall necessity. For holiday parties, family get-togethers or weeknight dinners, potatoes offer a vast array of options for creating satisfying meals. What potato will you cook up tonight to celebrate National Potato Day? 
---