Potato Lovers Day is Here!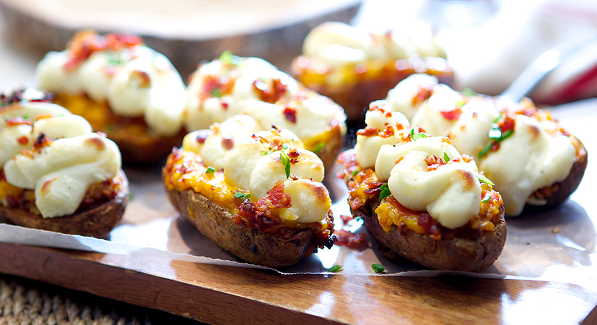 You may not have had it marked on your calendar (yet), but today marks National Potato Lovers Day! Potatoes are one of the most versatile foods out there. With so many varieties, styles and cooking methods, there's a potato dish or recipe for everyone. Did you know that potatoes were the first-ever food to be grown in outer space[1]?
This isn't your average starchy vegetable! Potatoes originated in South America and were first cultivated in Peru. The potato made its way to London in the late 16th century and soon became popular in Ireland and Scotland. The potato, which is about 80% water, is now a popular entity in households and kitchens across the world – from French fries to mashed potatoes, baked potatoes and everything in between[2].
Common potato types that you're probably familiar with include[3]:
Russet potatoes – medium to large in size and great for baking, frying, mashing and roasting
Red potatoes – small to medium and good for roasting and mashing and in salads, soups and stews
White potatoes – small to medium and used for mashing, salads, steaming/boiling and frying
Yellow potatoes – marble to large in size and great for grilling, roasting, mashing and in salads
Fingerling potatoes – oblong or finger shaped and used in salads and pan-fried or roasted
For even more potato details including texture and flavor, check out this easy guide from Potato Goodness!
You can find so many potato varieties ready to be cooked from the frozen and dairy aisles! See if you can find these delicious potato products at your grocery store:
February is National Snack Food Month! Cook up these tasty appetizers and treats to celebrate:
Sweet potatoes are one of the trendiest food crazes out there – why not try these delish recipes: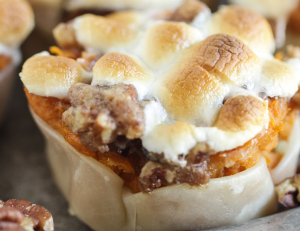 Are you celebrating National Potato Lovers Day? What's your favorite way to enjoy potatoes? Share in the comments below!
---
[1] http://www.worldkitchen.com/en/blog-World-Kitchen-Happy-National-Potato-Lovers-Day.html
[2] http://www.joyofkosher.com/2012/02/national-potato-lovers-day/
[3] https://www.potatogoodness.com/potato-types/