Picture-Perfect Pasta Ideas and Tips for National Pasta Day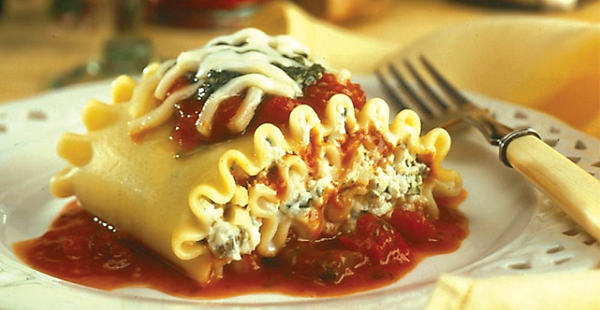 October is National Pasta Month and today is the official National Pasta Day! Did you know Americans eat an average of twenty pounds of pasta per person annually[1]? Pasta is one of the most versatile foods that you can combine with almost any flavor and protein – from beef to shrimp to poultry and pork. There are also over 300 different forms or shapes of pasta[2]! See how many you recognize from the National Pasta Association's Shapes Library.
To get you ready to celebrate National Pasta Day, here are a few helpful hints for preparing your pasta[3]: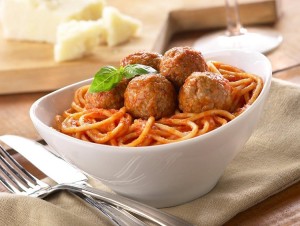 –  Thin and delicate pastas are best served with thin, light sauces. Try angel hair or thin spaghetti!
–  Thicker pastas such as fettuccine are better suited with heavier sauces.
–  Pastas with holes or ridges, like rigatoni or mostaccioli go well with chunkier sauces.
–  Uncooked, dry pasta can keep for up to a year if kept in a cool, dry place.
–  Be sure to store cooked pasta separately from the sauce so that it will keep longer.
–  Refrigerate cooked pasta in an airtight container for 3-5 days and add some oil (1-2 teaspoons per pound of pasta) to prevent the noodles from sticking.
The first United State pasta factory opened in Brooklyn, New York in 1848 by French immigrant Antoine Zerega[4]. In the decades since, many popular brands such as Ronzoni Macaroni Company, Chef Boyardee and Kraft have been founded and produce this favorite entity we love today.
There are plenty of already-prepared pasta options to save you time and get dinner on the table in no time at all: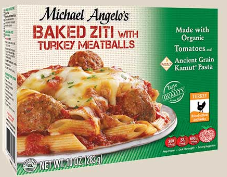 In honor of National Pasta Day today (and everyday 🙂 ), try your hand at these easy pasta recipes: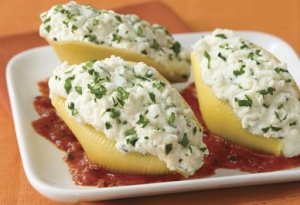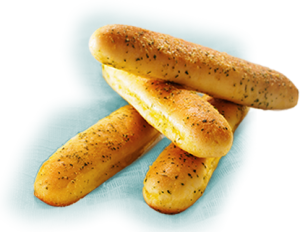 And don't forget to pair your pasta dish with these ready-to-go products from the freezer aisles:
What are your favorite pasta dishes? Share how you're celebrating National Pasta Day in the comments below!
---
[1] https://www.punchbowl.com/holidays/national-pasta-day
[2] http://www.nationaldaycalendar.com/national-pasta-day-october-17/
[3] http://ilovepasta.org/resource-center/cooking-tips
[4] http://www.ilovepasta.org/sites/default/files/NPA_2016_AM_Timeline_Final.pdf