Perfect Side Salads for your Memorial Day Cookout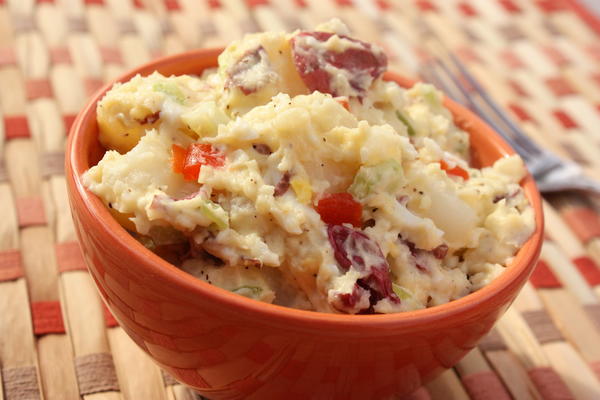 It's Memorial Day weekend! The unofficial start of summer and prime cookout time. Now, everyone loves a juicy burger or tasty hot dog, but what about the all-important side dishes? We've got you covered with the must-serve side salads that will make everyone rave.
In case you were wondering, the word salad comes from the Latin word "sal" which means salt, as in the 14th century French and English would usually dress raw vegetables with oil, vinegar and salt. We have kept this tradition of dressing up vegetables with salty toppings/sauces and calling it "Salad." [1]
Hearty Potato Salads
Summery Pasta Salads
Colorful Veggie Salads
The best of both worlds, Broccoli Panzanella is a hearty Tuscan salad featuring bread and veggies
This colorful marinated Corn Relish Salad with corn, tomato, cheese and green pepper is the perfect accompaniment to any cookout.
The rainbow of veggie fixings in this Rainbow Stacked Salad is super for summer entertaining.
What favorite salad will you be serving for your Memorial Day celebration? Tell us in the comments below.
[1] http://www.foodtimeline.org/foodsalads.html